Hello readers!  We're back with another awesome home-grown digest of this week's best live concerts and events.  Each passing week marks another step towards warmer weather; and with warmer weather comes big smiles, and good vibes!  Got no plans? No problem! Here's what's up!
Calling all D.C area musicians! This Tuesday, March 26th, head on over to Gypsy Sally's for your chance to get up on stage with guitarist/singer Gordon Sterling and other talented musicians for The Gypsy Sally's Jam.  Names are placed in hats that are assigned to various instruments, and if your name is called then you're up.  Gordon Sterling is a D.C based singer/guitarist in the band Nappy Riddem, as well as the front man to his own act Gordon Sterling and the People. If you're interested in showing off your chops, while learning a few licks as well, then head on over to Gypsy Sally's this Tuesday!
Everyone's favorite groove-funk powerhouse, Pigeons Playing Ping Pong, will be making a few landings this week: at The Capitol Room in Harrisburg, PA this Thursday (03/28), Sherman Theatre on Friday (03/29), and Jupiter Theatre in Albany, NY on Saturday (03/29).  Joining them each night will be Cycles, a guitar/bass/drum, Denver, CO based power-trio with over 250 live shows under their belt.  They boast influences such as Primus, Phish, J. Dilla, Jimmy Herring, Rage Against the Machine, Pat Metheny and John Scofield.  Grab your tickets now before these concerts sell out!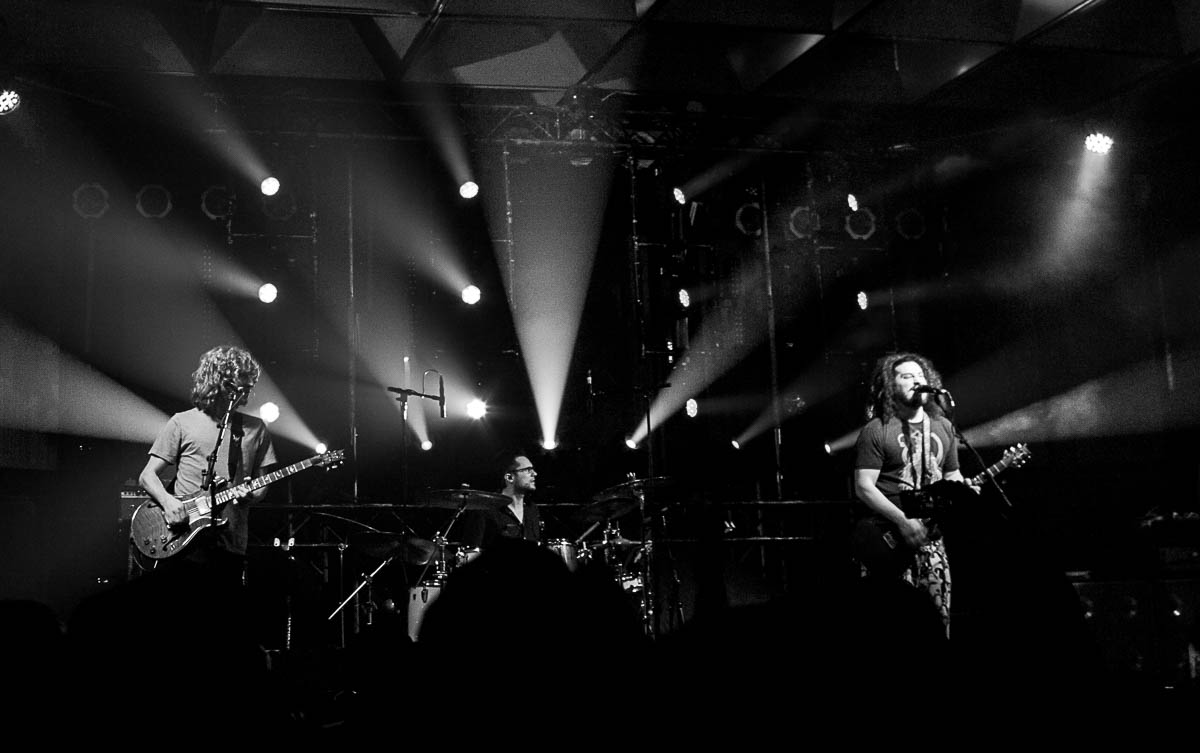 Progressive rock, joy-funk band CBDB will join forces will several of their friends this week for a string of concerts that will surely leave you wanting more. The band gets to work this Wednesday (03/27), with support from Sunday Gravity as the opening act, at The Southern in Charlottesville, VA. Their next stop will be in Roanoke, VA on Thursday (03/28) at Martin's Downtown, this time with support from Bencoolen.  Last, but not least, check them out with Flux Capacitor and Twin Brother Band at The Camel in Richmond, VA this Friday (03/29).
Other notable performances this week include: Gettin' Weir'd at Gypsy Sally's in Washington, DC (03/26), Runaway Gin two-night run at The Broadberry in Richmond, VA (03/29-30), Widespread Panic two-night run at Durham Performance Center in Durham, NC (03/29-30), and The Werks at Civic Music Center in Toldeo, OH (03/30),
As always, don't forget to continue scrolling down to check out the entire list of concert for the week. Let us know where you'll be this week, and please feel free to leave your own suggestion in the comment section. Until next week. Stay jammy.
Concerts:
03/25 – Brit Floyd – Warner Theatre – Washington, DC
03/25 – Jazz is Phsh – Bop Stop – Cleveland, OH
03/26 – Gypsy Sally's Jam – Gypsy Sally's – Washington, DC
03/26 – Melvin Seals & JGB – The Ardmore Music Hall – Philadelphia, PA
03/26 – Brit Floyd – Crouse Hinds Theatre – Syracuse, NY
03/26 – The Marcus King Band w/ Bobby Lee Rodgers – Mavericks at The Landing – Jacksonville, FL
03/27 – Gettin'Weir'd w/ Free Flowing Musical Experience – Gypsy Sally's – Washington, DC
03/27 – Idleminds w/ The Downstrokes – Dante's Bar – Frostburg, MD
03/27 – CBDB w/ Sunday Gravity – The Southern – Charlottesville, VA
03/27 – Tweed – Rockwood Music Hall – New York, NY
03/27 – Yonder Mountain String Band w/ Dangermuffin – Pensacola, FL
03/28 – Albino Rhino w/ Sun & Rain – Gypsy Sally's – Washington, DC
03/28 – Pigeons Playing Ping Pong w/ Cycles – The Capitol Room – Harrisburg, PA
03/28 – CBDB w/ Bencoolen – Martin's Downtown – Roanoke, VA
03/28 – Brit Floyd – Rochester Auditorium Theatre – Rochester, NY
03/28 – Swimmer – Putnam Place – Saratoga Springs, NY
03/28 – Jazz is Phsh – Ludlow Garage – Cincinnati, OH
03/28 – Dark Star Orchestra – Jannus Live – St. Petersburg, FL
03/29 – On The Bus w/ The Upton Blues Band – Gypsy Sally's – Washington, DC
03/29 – The Reckoning – Dante's Bar – Frostburg, MD
03/29 – Runaway Gin – The Broadberry – Richmond, VA
03/29 – CBDB w/ Flux Capacitor – The Camel –Richmond, VA
03/29 – Brit Floyd – Hershey Theatre – Hershey, PA
03/29 – Gary Clark Jr. w/ Peterson Brothers – The Met Philadelphia – Philadelphia, PA
03/29 – Pigeons Playing Ping Pong w/ Cycles – Sherman Theatre – Stroudsburg, PA
03/29 – Widespread Panic – Durham Performing Arts Center – Durham, NC
03/29 – Gratefully Yours – The Chance Theatre – Poughkeepsie, NY
03/29 – Max Creek – Levon Helm Studios – Woodstock, NY
03/29 – Of Good Nature w/ C-Level, LITZ, Dutty – The Winchester Tavern – Lakewood, OH
03/29 – Ripe w/ Waker – The Basement – Columbus, OH
03/29 – Universal Sigh – Pisgah Brewing Company – Black Mountain, NC
03/29 – Kitchen Dwellers – Asheville Music Hall – Asheville, NC
03/29 – Umphrey's McGee – Ryman Auditorium – Nashville, TN
03/29 – The Infamous Stringdusters w/ Great Peacock – Marathon Music Works – Nashville, TN
03/29 – Dark Star Orchestra – St. Augustine Amphitheater – St. Augustine, FL
03/30 – Gladius – Dante's Bar – Frostburg, MD
03/30 – Gary Clark Jr. w/ Peterson Brothers – The Anthem – Washington, DC
03/30 – Steal Your Peach w/ Bobby Thompson – Gypsy Sally's – Washington, DC
03/30 – Tweed w/ Sugagrits – Bright Box Theatre – Winchester, VA
03/30 – Runaway Gin – The Broadberry – Richmond, VA
03/30 – Kitchen Dwellers – Boathouse Live – Newport News, VA
03/30 – Brit Floyd – Sands Bethlehem Event Center – Bethlehem, PA
03/30 – Ripe w/ Waker – The Club at Stage AE – Pittsburgh, PA
03/30 – Widespread Panic – Durham Performance Center – Durham, NC
03/30 – Dead Alliance Buffalo – Nietzsche's – Buffalo, NY
03/30 – Pigeons Playing Ping Pong w/ Cycles – Jupiter Hall – Albany, NY
03/30 – Gratefully Yours – Parish Public House – Albany, NY
03/30 – The Werks – Civic Music Hall – Toledo, OH
03/30 – Umphrey's McGee – Ryman Auditorium – Nashville, TN
03/30 – Dark Star Orchestra – Pompano Beach Amphitheatre – Pompano Beach, FL
03/31 – Kitchen Dwellers w/ Muther Goose, Shower Naked String Band – The Camel – Richmond, VA
03/31 – Gary Clark Jr. – The National – Richmond, VA
03/31 – Widespread Panic – Durham Performing Arts Center – Durham, NC
03/31 – The Infamous Stringdusters – Greenfield Lake Amphitheatre – Wilmington, NC