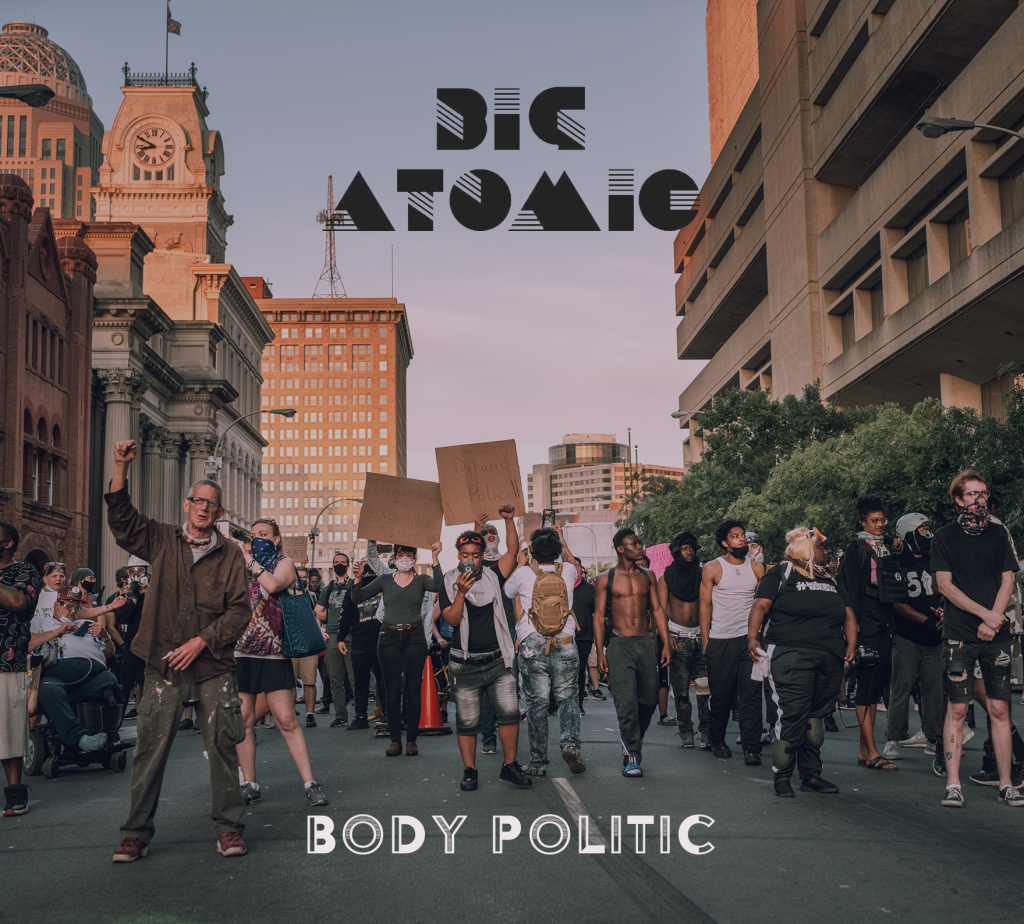 Funky jam outfit Big Atomic, from Louisville, Kentucky, is set to release a new album titled Body Politic on June 25. The debut single on the album, "Justice Denied", was just released on May 26.

The politically-charged single is the quintet's response to the nationally recognized protests that took place in their hometown throughout 2020. Having personally participated in the Breonna Taylor protests, Big Atomic is delivering more than just some serious jams with their newest album. They have a message that they want fans to receive.

"'Justice Denied' was written after a long night marching for justice and accountability for the murder of Breonna Taylor," said lead singer and songwriter Shannon Vetter. "The lyrics "Speak Truth to Power" are repeated throughout the chorus of the song because we decided it was important to stand up for what's right," Vetter continued. "We spoke truth to power by going directly to the Louisville Metro Police headquarters, only to be met with tear gas and rubber bullets."

This is the third studio album from Big Atomic, but their first attempt at branching away from their heavy jam and improvisational-based music and into the world of politics, activism, and conscious lyrics.

Scheduled to release on June 25, 2021, the full project is 4 tracks long. Fans have the chance to pre-order the upcoming EP through the band's GoFundMe page, which benefits underrepresented and underserved communities in the greater Louisville area, only furthering the message and mission rooted in the music.

To raise awareness of the cause, and to celebrate the hard work they've put into this project, Big Atomic is throwing an album release party next weekend at Zanzabar on June 4th and 5th, in their hometown of Louisville. Big Atomic will also be donating vintage vinyls, posters, shirts, and stickers towards the cause to entice fans to donate. To learn more, and to make a contribution please visit – gf.me/u/zr9dvj.

You can catch them on the music festival circuit this summer as well during events like Sweet Land of Liberty Music Festival, Birds of a Feather Music & Arts Festival, FloydFest, and The Moonshiners Ball.

A full list of dates can be found below with more dates to be announced soon. Listen to the first single "Justice Denied" below.

Big Atomic Tour Dates
June 4th – Zanzabar – Louisville, KY
June 5th – Zanzabar – Louisville, KY
June 25th – Enchanted Forest – New Albany, IN
June 26th – Fishtank – Lexington, KY
July 2nd – Sweet Land of Liberty Fest – Livingston, KY
July 23rd – FloydFest – Floyd, VA
July 24th – FloydFest – Floyd, VA
Aug 21st – Birds of a Feather – Morningview, KY
Sept 4th – Resilient Fest – Lexington, KY
Oct 7th – Moonshiners Ball – Livingston, KY
Oct 16th – Fleur de Flea – Louisville, KY
Oct 30th – Willy's Last Resort – Whitesburg, KY