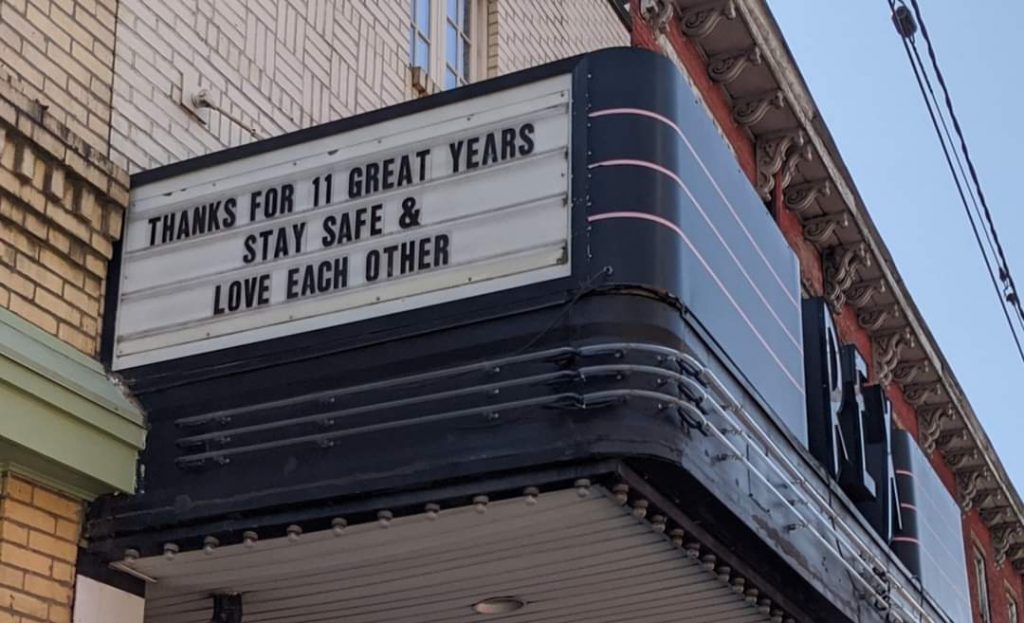 When the "Save Our Stages Act" passed Congress and was signed into law, I know that I breathed a sigh of relief.  Independently owned venues are essential to the music scene.  For every band that makes it to the level of playing theatres or arenas, there are hundreds playing bars and clubs around the country.  Most of these venues are independently owned and operated.  There's no huge financial backers, no large corporation with seemingly endless pockets paying the bills.  And when venues shut down in March of 2020, these venues were immediately faced with some very real concerns.  Could they pay their rent?  What should they do about staff?  How long can we survive without being able to put on shows?

Unfortunately, plenty of great venues didn't make it.  The Rex Theatre in Pittsburgh has hosted amazing shows over the years, but they closed down permanently.  The Majestic and The Magic Stick in Detroit were both put up for sale.  Stella's Music Club in my hometown of Cleveland closed.  As did dozens and dozens of others.  Understandably, these venues either were unable to hold on after being shuttered for over a year, or they simply weren't able to deal with the uncertainty surrounding when they might be able to re-open.  Remember, the folks running these venues are real people with real lives and responsibilities, and many of them put their lives into these venues.  The losses felt by these people, the fans they served, and the bands that played their stages is immeasurable.
The "Save Our Stages Act" was supposed to provide relief.  It was supposed to provide direct funds to these venues to help pay the bills and hold them over until they could re-open.  So I was shocked when I learned from a Variety article (you can read it here) that NONE of the money allocated has been sent out yet.  After 5 months, venue owners haven't received a single dollar.  In fact, they weren't even able to apply for funds until April, and there's no indication as to when those funds will actually be sent out.  
This legislation was proposed over a year ago.  It should have been passed immediately so that the music community and these venues would have been able to weather the pandemic.  These venues provide a huge service to the community and deserve to be protected.  It was ridiculous that it took 8 months for the legislation to pass, and it's equally as ridiculous that no funds have been sent out to the venues that are suffering.  
It's disheartening to think that there's a limit to what we can do about this.  Government bureaucracy exists and it can often get in the way of good ideas.  For every well-run mass vaccination site there are also stories of crashing websites and endless hoops to jump through.  But we need to make it clear that this is still a priority and that music fans (who are also voting citizens) need this money to be distributed.  
So what can we do?  The best thing, in my opinion, is to make your voice heard.  Make a phone call or write a letter to your Congressperson and Senators.  Email works too, although those will typically get form-letter responses.  Let the politicians know that we're watching.  A promise was made that these funds would "Save our Stages" and we aren't going to be quiet until that happens.  So, please, support your local music scene by contacting your elected officials and letting them know you want to see roadblocks removed and this money distributed.  And, if you're a venue owner, apply for funds!  You can apply here:  https://www.sba.gov/funding-programs/loans/covid-19-relief-options/shuttered-venue-operators-grant