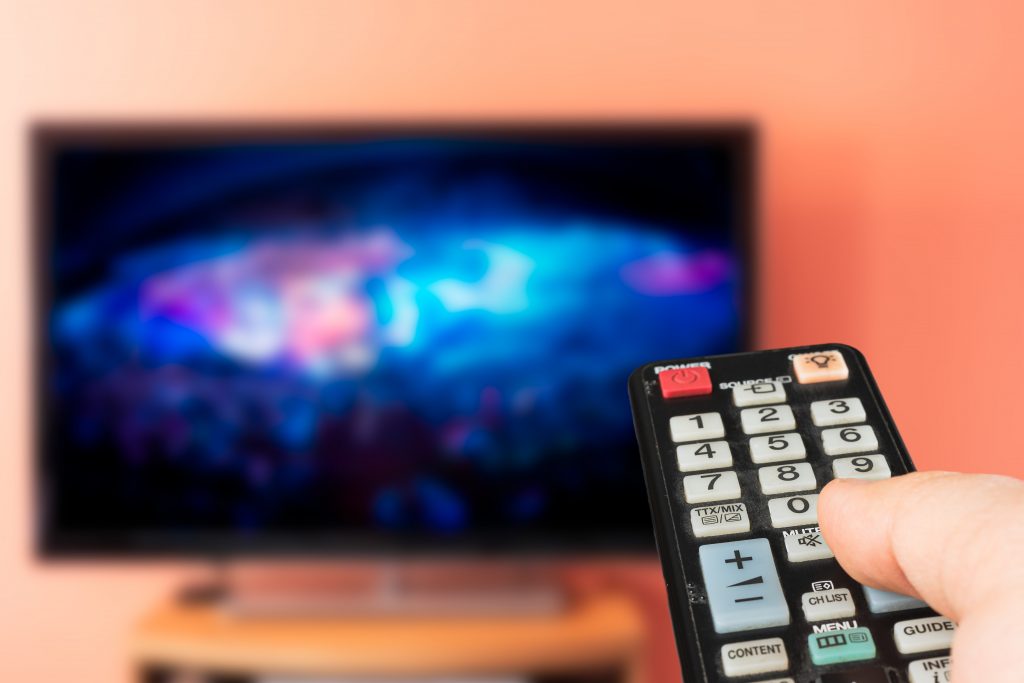 Flashing lights, the opening notes of "Death Charge" ripping through the speakers, and a sea of hands up with pinky fingers out. Sounds familiar?
If you've ever seen Umphrey's McGee in all of their raging glory, this visual is probably burned into your mind. As the guys from South Bend, Indiana put on yet another fantastic show in Pittsburgh, little did I know that this would be one of the few shows I had left before the unthinkable happened. That's right; none other than a global pandemic that would bring both the jam world and the real world to a screeching halt. What do you mean I won't be seeing Keller Williams' Grateful Grass, Bobby and the Wolf Bros, Lotus, Billy Strings, and countless others in the months to come?
Luckily, as I report to you in the midst of national quarantine, there is plenty to take away and plenty to look forward to. What does a live music fan do when there is no live music to see?
Check out your favorite band's livestream. There was nothing better than churning out some sit-ups during a home workout to Lotus streaming their November 30th, 2019 Philadelphia show today. Other livestreams floating around include Widespread Panic, Tropidelic, Phish, Umphrey's McGee, Willie and Lukas Nelson, Dopapod, and more. Turn on those speakers, grab that favorite festival snack, and start your own couch tour. You can even donate to the band's virtual tip jar via paypal, or tune in on their Twitch and donate to them there!
If you're also a fan of Umphrey's McGee, you can couch tour their 2018 California shows here: http://www.umphreys.com/2020/03/california-couch-tour-from-2018/
The Jamwich made a list of livestream groups, websites, and shows: https://www.thejamwich.com/2020/03/17/live-streams-list-and-relief-funds-for-musicians/
Jambase.com also has a livestream schedule for you to check out: https://www.jambase.com/livestreams
2. Pick up an instrument. Itching to jam along with your own "Tweezer" or "Jack-A-Roe?" Hoping you can give Marc Brownstein and Jon Gutwillig a run for their money? Dust off that old Ibanez sitting in your closet and fire up some tutorial videos on YouTube.
In addition to the free tutorials on Youtube, you can also take live lessons from some of your favorite musicians right now. Some bands that have been offering free and paid lessons are Big Something, Consider the Source, The Mantras, and more. Live Lessons Online Platform is offering lessons from Marc Brownstein, Andy Frasco, and more, plus lessons on cooking and yoga: https://www.thejamwich.com/2020/03/25/live-lessons-online-platform-now-offering-lessons-from-the-disco-biscuits-andy-frasco-more-plus-yoga-and-cooking/
3. Order merchandise. When our favorite bands and local venues are closed down for business, we can give back to them for all of the heady tunes and unforgettable experiences they've shared with us. One fabulous venue, The Rex Theater in Pittsburgh, Pennsylvania, is donating every penny earned from merchandise sales to their employees. Hit the internet and order yourself that pin or t-shirt you've been eyeing on every tour. Twiddle has even created special merch just for couch tour!
4. Make a playlist. It's easy to make playlists on Spotify to suit any mood! Make a playlist of songs to lift your spirits or check out some other playlists friends have made. Tweed made a quarantine playlist "Save Yourself" you can listen to here:
5. Check in on your fellow music lovers. Share shows, make some Facetime calls, get active in Facebook groups and spread the love throughout the community.
With our favorite artists out of commission indefinitely, there is plenty of space and time for new music to be born. There are new albums to look forward to, new ways to connect to each other, and late summer/fall months jam-packed with the most legendary shows we will ever attend. If one thing is for certain, the gift that is live music is about to keep on giving, and we will reap every benefit. Even the hardest of show-goers need a pause and reset.
And as my good friend Jerry once said, "If you get confused, just listen to the music play."