Written by Mike Forristell
The holiday season is officially upon us. Thanksgiving is in the rear view, Christmas is just ahead, and we've all got our sights set on New Year's Eve. It's the time of year when many of us retreat to a place we call home in order to be with loved ones. Although schools are on vacation, time-off from work is being taken, and we are all in the spirit to party, we must keep in mind that our favorite musicians need time to be with their loved ones as well. With that being said, this week's pickings are on the slim side. Don't fret though, their goodies.
DEADcember is going on at The 8×10 in Baltimore.  It's an annual celebration with so much loving family vibes it will have you lit up like a Christmas tree.  Make sure you get to The 8×10 for a couple of shows if you are near Baltimore, and you can start with this weekend: DEADcember features Steal Your Peach, an Allman Brothers and Grateful Dead tribute band.  The annual 8×10 Holiday party will be Dec 19, with Eat Yer Meat, and "A Very Jerry Christmas" with Cris Jacobs & Friends will be Dec 22 & 23, so go ahead and mark your calendars now.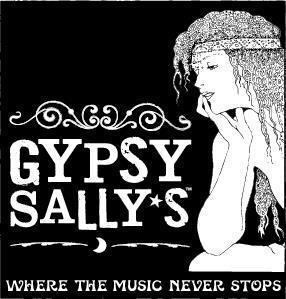 Dopapod will help us make it through the week, with several shows in several states.  They begin their short run in Pittsburgh, PA at the Rex Theatre this Wednesday. Thursday evening the band will be playing at Gypsy Sally's in DC and then back to PA for a show at the Sherman Theatre in Stroudsburg on Friday. Finally, the last show for the week will be at the Westcott Theatre in Syracuse, NY.  Dopapod is quickly becoming one of the most well-known jam bands on the circuit, if you've got some time off with nothing to do go, grab some friends and go check out some of these shows.
Aqueous will be playing this Friday at the Woodlands Tavern in Columbus, OH this week. Woodlands Tavern has been the host of several remarkable concerts recently.  Last week they welcomed Dopapod for a three-night run, and the week before that had Pink Talking Fish for three nights as well.  Be sure to come check out an incredible band, at an amazing venue, with a wonderful audience.
Other notable performances this week include: Pink Talking Fish at Putnam Den in Saratoga Springs, NY (12/15), West End Blend at the Iron Horse Music Hall in Washington, DC (12/15) Box of Rain at Gypsy Sally's in Washington, DC (12/16), and Runaway Gin: A Phish Tribute at Martins Downtown in Roanoke, VA (12/16).
If you have any suggestions regarding worthwhile shows and concerts to check out this week, please share them with us in the comment section. Thanks! Happy week!
12/13 – Dopapod – Rex Theatre – Pittsburgh, PA
12/13 – The White Buffalo – 9:30 Club – Washington, DC
12/14 – The Mantras, LITZ, Funk You – Asheville Music Hall – Asheville, NC
12/14 – Traver's Brothership – Martins Downtown – Roanoke, VA
12/14 – Steal Your Peach – The 8×10 – Baltimore, MD
12/14 – Dopapod – Gypsy Sally's – Washington, DC
12/15 – Matisyahu – The Rex Theater – Pittsburgh, PA
12/15 – West End Blend – Iron Horse Music Hall – Northampton, MA
12/15 – Dopapod – The Sherman Theatre – Stroudsburg, PA
12/15 – Pink Talking Phish – Putnman Den – Saratoga Springs, NY
12/15 – Aqueous – Woodlands Tavern – Columbus, OH
12/15 – The Infamous Stringdusters – Music in the Mill – Hickory, NC
12/15 – The Jakob's Ferry Stragglers – Dante's Bar – Frostburg, MD
12/15 – Aqueous w/Cycles – The Rex Theater – Pittsburgh, PA
12/16 – Dopapod – The Westcott Theatre – Syracuse, NY
12/16 – The Infamous Stringdusters – The Music Farm – Charleston, SC
12/16 – Box of Rain – Gypsy Sally's – Washingston, DC
12/16 – Runaway Gin: A Tribute to Phish – Martins Downtown – Roanoke, VA
12/16 – Gratefully Yours – The Hollow – Albany, NY