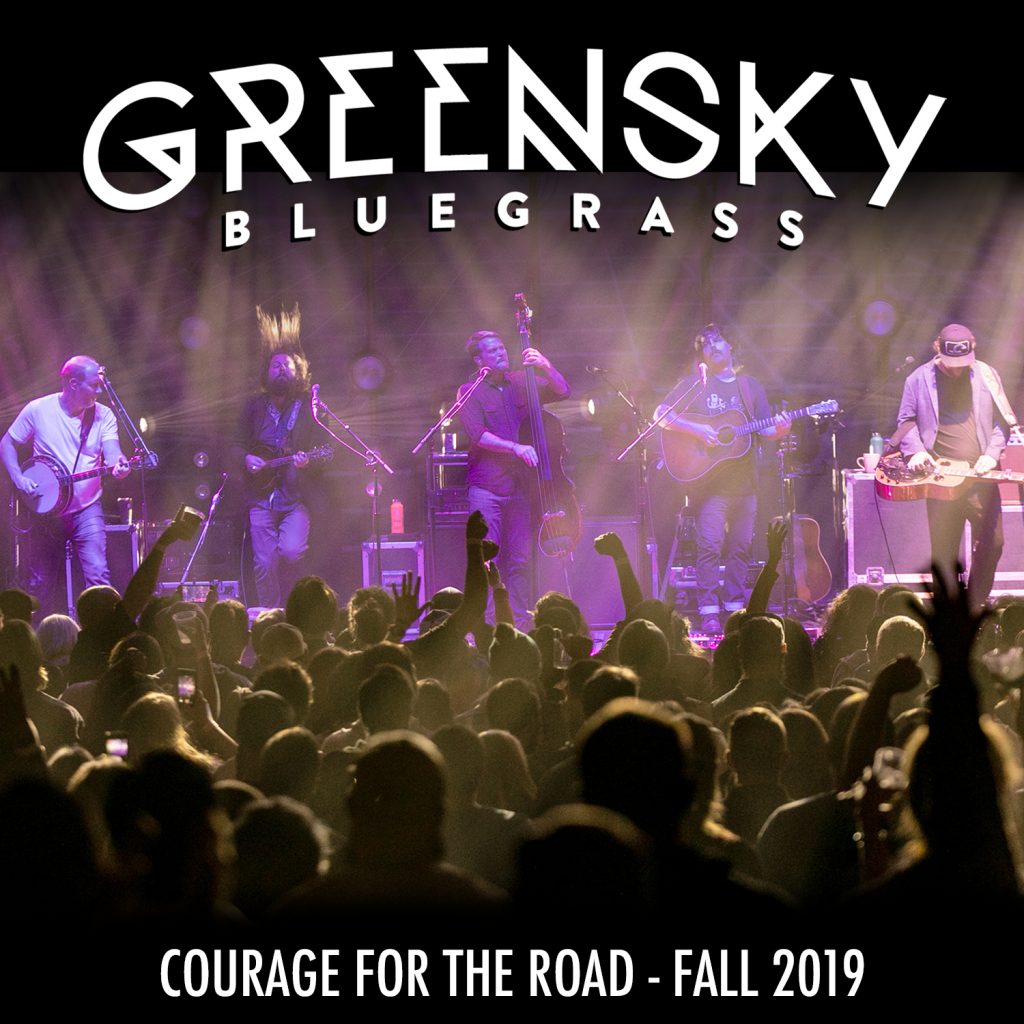 Denver, CO – January 10, 2019 – Supporting their critically acclaimed 2019 studio release, All For Money, Greensky Bluegrass spent the last year on the road focusing on the very thing that draws their dedicated fan base to come and see them time and time again: performing live. Today they introduce the first installment of a new series released exclusively on Spotify, titled "Courage For The Road". The band offers up 14 songs, hand selected from various performances on their Fall 2019 tour, remixed and mastered by their longtime studio engineer Glenn Brown.
Vocalist/mandolinist Paul Hoffman says "We keep it fresh by cycling through a large catalog of music scattering in things we haven't played in years or only pass twice per year. Much of the material also contains large improvisational sections that take a new life every time we play it. Keeping ourselves on our toes seems to translate to fans. Follow the band for a week and you might hear 90 different songs. Greensky Bluegrass releases soundboard recordings of nearly every live performance. Each show is unique as the band shuffles through a catalog of over two hundred songs and the spirit of improvisation makes each night so different. Here's a taste of one tour. 21 shows in 31 days featuring over 150 unique songs. "Courage for the Road" is 90 min of music selected by the band from throughout the tour. We hope you enjoy."

Listen now on Spotify.
Greensky Bluegrass kicks off their Winter Tour Wednesday, January 15 at The Pageant in St. Louis – full tour dates available at GreenskyBluegrass.com.