Happy New Years, readers! Parties are happening all over the place tonight, but where will you find yourself?  Several of the heavy hitters are playing nearby:  Widespread Panic and Umphrey's McGee are set to rock out in Atlanta, Steel Pulse and Pink Talking Phish plan to bring the noise to Washington D.C., The Disco Biscuits and Splintered Sunlight will provide the vibes in Philadelphia, with Aqueous nearby in Pittsburgh, while Phish and Oteil & Friends lay down the groove in New York City.  If you've already gotten your ticket to one of the amazing shows, have fun and party responsibly. If you haven't gotten your plans together yet, here's what's up tonight and the rest of the week.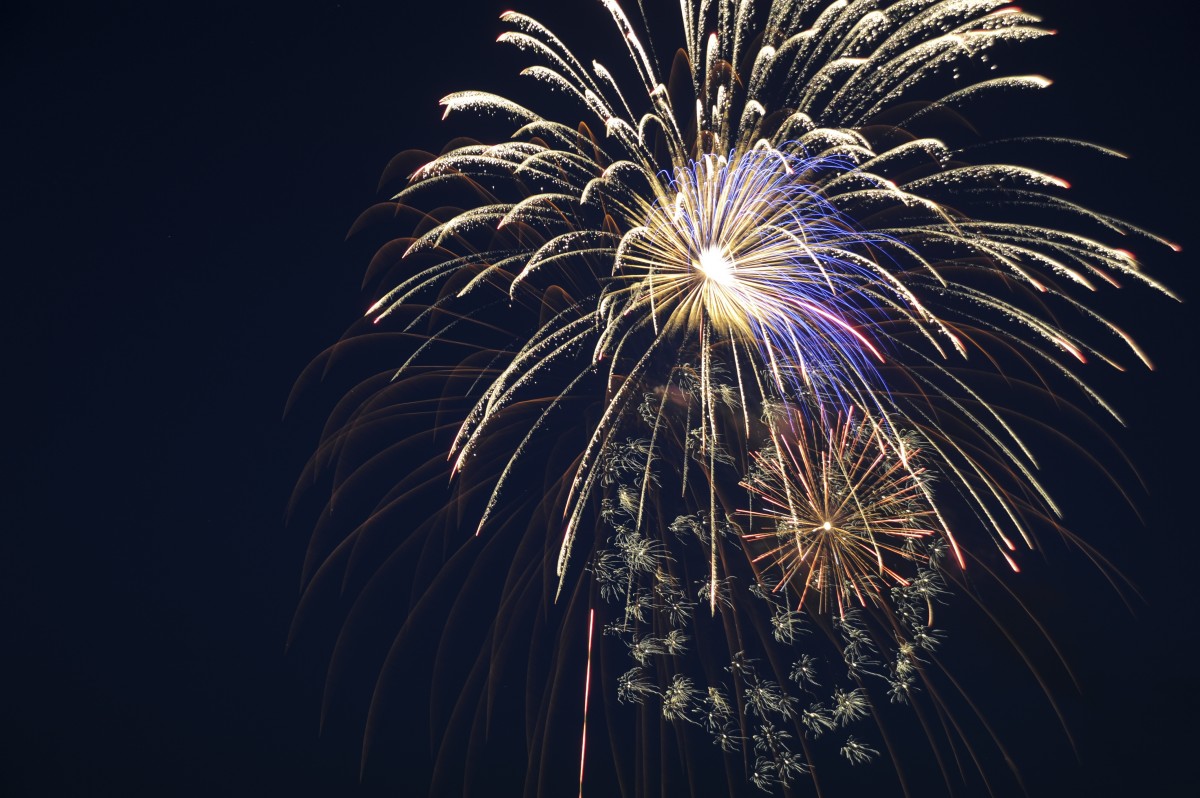 The amount of shows happening tonight is overwhelming, and mentioning them all would take several pages.  In order to find a show in a city nearby you, scroll down a bit and find the extended list of concerts for week, which catalogues concerts in and nearby major cities in Maryland, North and South Carolina, Virginia, West Virginia, Ohio, Pennsylvania, New York and other eastern states. Been too busy with the holidays to find time to make plans? Bank account drained?  Consider skipping the major face-melters and opt instead for something more intimate, or stay at home and enjoy one of the several webcasts that will available to stream (Phish, String Cheese Incident, Oteil & Friends and Umphrey's McGee will all have live webcasts available tonight, just to name a few).
Feel free to spend the first part of the week recovering from any craziness that went down during the holidays, which is what many of our favorite musicians and artists must surely be doing.  Not much is happening Tuesday and Wednesday, but things slowly pick up again this Thursday.  Mikrowaves play The Camel in Richmond, VA with a little help from Medicated Sunfish.  The Plate Scrapers join forces with Two Ton Twig for an evening of music at Union Stage in Washington, D.C.  Return to The Camel Friday night for a night with The Slack Family Band, Little Bird, Holy Roller and Jackass Flats. Also Friday, at Melody's in Beckley, WV, the Rumpke Mountain Boys will be providing a pickin' good time.  Saturday night John Kadlecik graces the stage at Gypsy Sally's in Washington DC, and a Jamwich fan-favorite, LITZ, will be bringing the boogie to Appalachian Brewing Company in Harrisburg, PA.
As always, feel free to leave any of your own suggestions in the comment section below.  Don't forget to peruse the extended list of concerts for the week, which is conveniently located immediately below. Happy New Year! Until next week.
Concerts This Week:
12/31 – Perpetual Groove – The Charleston Pour House – Charleston, SC
12/31 – The Avett Brothers – Bojangles' Coliseum – Charlotte, NC
12/31 – Big Something w/ Midnight North – Lincoln Theatre – Raleigh, NC
12/31 – Bassnectar – Greensboro Coliseum Complex – Greensboro, NC
12/31 – The Southern Belles w/ Jackass Flats – The Camel – Richmond, VA
12/31 – Funk You w/ Universal Sigh – Atlanta, GA
12/31 – Widepread Panic – Fox Theatre – Atlanta, GA
12/31 – Umphrey's McGee – The Tabernacle – Atlanta, GA
12/31 – Rock-A-Sonics – Pearl Street Warehouse – Washington, DC
12/31 – Steel Pulse w/ Nkula – Lincoln Theatre – Washington, DC
12/31 – Aztec Sun w/ Bencoolen, Dirty Grass Players – Union Stage – Washington, DC
12/31 – Pink Talking Phish w/ Staycation – Gypsy Sally's – Washington, DC
12/31 – Papadosio w/ The Russ Liquid Test, CBDB – Marathon Music Works – Nahville, TN
12/31 – Tauk w/ The Fritz – Baltimore Soundstage – Baltimore, MD
12/31 – Rumpke Mountain Boys w/ Restless Leg String Band, Slippery Creek – 20th Century Theatre – Cincinnati, OH
12/31 – Pigeons Playing Ping Pong w/ The Magic Beans – Pittsburgh, PA
12/31 – Splintered Sunlight w/ Swift Technique – The Ardmore Music Hall – Philadelphia, PA
12/31 – The Disco Biscuits w/ Ghost Light – The Fillmore Philadelphia – Philadelphia, PA
12/31 – Zach Deputy w/ Tropidelic – Beachland Ballroom – Cleveland, OH
12/31 – Oteil & Friends – Brooklyn Bowl – Brooklyn, NY
12/31 – The New Mastersounds – The Gramercy Theatre – New York, NY
12/31 – Phish – Madison Square Garden – New York, NY
12/31 – As The Crow Flies w/ The Marcus King Band – The Capitol Theatre – Port Chester, NY
12/31 – Aqueous w/ lespecial – The Town Ballroom – Buffalo, NY
12/31 – Gratefully Yours – Bearsville Theatre – Woodstock, NY
12/31 – moe. – Kodak Center – Rochester, NY
12/31 – Badfish: A tribute to Sublime – Hawks & Reed Performing Arts Center – Greenfield, MA
12/31 – Turkuaz w/ Too Many Zooz, Paris Monster – The Palladium – Worcester, MA
12/31 – Twiddle – House of Blues – Boston, MA
01/01 – n/a
01/02 – n/a
01/03 – Mikrowaves w/ Medicated Sunfish – The Camel – Richmond, VA
01/03 – The Plate Scrapers w/ Two Ton Twig – Union Stage – Washington, DC
01/03 – Badfish: A Tribute to Sublime w/ Roots of Creation – Upstate Concert Hall – Clifton Park, NY
01/04 – Jackass Flats w/ The Slack Family Band, Little Bird, Holy Roller – The Camel – Richmond, VA
01/04 – Rumpke Mountain Boys – Melody's –  Beckley, WV
01/04 – Badfish: A Tribute to Sublime w/ Bumpin Uglies, Little Stranger – Theatre of Living Arts – Philadelphia, PA
01/05 – John Kadlecik w/ On the Bus – Gypsy Sally's – Washington, DC
01/05 – LITZ – Appalachian Brewing Company – Harrisburg, PA