Philadelphia's funk powerhouse quartet Tweed have released the first single and music video from their highly anticipated full-length album, Moves. The track "El Sucio Grande," translated from Spanish, meaning 'The Big Dirty,' is a psychedelic dance groove inspired by the pursuit of a big cash-out heist.
Guitarist and lead vocalist, AJ DiBiase recalls, "This song was born overnight in a collaborative writing session and it evolved into a whole new animal when we added a heavy dose of blood, sweat, and tears in the studio. We fully embraced the opportunity to explore the magic of the studio and spent a lot of time spicing up this track with production."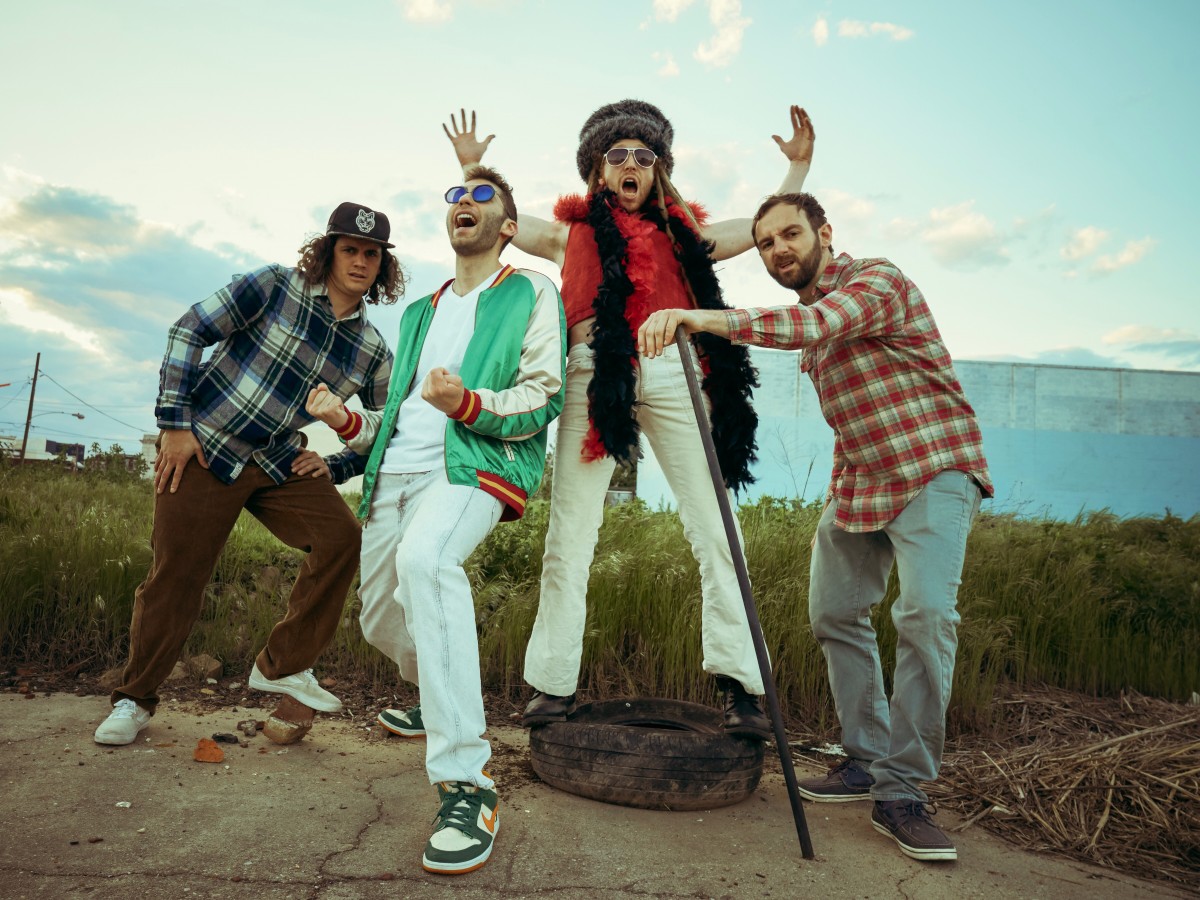 The song highlights AJ's silky smooth voice, making for an approachable tune, though still staying true to the band's funk-electronica sound. Tweed's signature outer-space synthesizer licks and soaring guitar riffs are accompanied by gigantic drums, bass bombs, and a wobbly, trappy 'big-dirty-style' breakdown. The track features modular synth from Lotus' Jesse Miller and was produced at New Jersey's Brooksound Studios with Jeff "Mudd" Mahajan.
The video, filmed in Philadelphia and directed by Kevin Shields (of the hip-hop duo Little Stranger), portrays Jon Tomczak and AJ DiBiase, keyboards and guitar respectively, planning the heist, while Philly Vice Cops, drummer Joe Vela, and bassist Dan McDonald, are on the chase. The story comes together when the band unites in their getaway van.
"El Sucio Grande" was released digitally on August 21 and will serve as the feature track on the band's upcoming split 12″ vinyl EP with the Magic Beans from Colorado due in September. The split EP will be supported by the bands with a 4-night co-headline run hitting Rochester, NY, Wilkes-Barre, PA, Baltimore, MD, and Lancaster, PA. The band also recently headlined SENSORiUM Festival in Philadelphia along with SunSquabi and Flamingosis, an event the band co-promoted with local organizers.
Learn more about Tweed on their
website
.