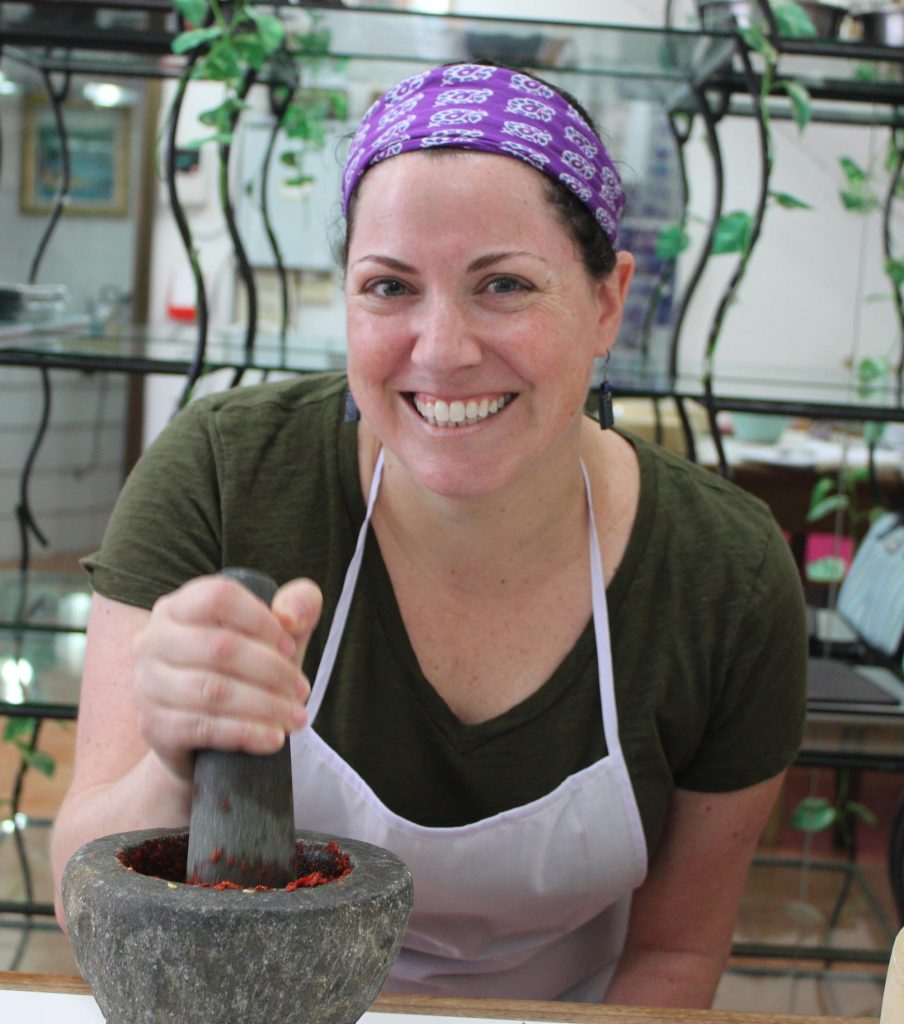 Avid music lover, Marla Simon, has many years under her belt in some of the top kitchens around the country. While working as a personal chef for Fresh Beets Kitchen, in the Bay Area, Simon created her signature hot sauce "Scarlet Fire". I had the opportunity to chat with the culinary expert about food, music, her love of The Grateful Dead and more.
The first sighting of your hot sauce, Scarlet Fire, made a grand appearance almost a decade ago (2011) at Yosemite National Park during a dinner. What were the initial reactions? How has the sauce evolved over the years (adding or subtracting ingredients)?
It was well received. However, I really had no intention of selling it until much later on. There have been some small tweaks, but the recipe hasn't changed too much over the years. I added a little honey at one point, but quickly decided that carrot adds enough sweetness without adding sugar. I used to use white wine vinegar and have now switched to distilled white vinegar. In side-by-side tests, most people preferred the white vinegar.
What inspired you to take your sauce from the campfire to the world?

I've always wanted to be an entrepreneur. As a kid, I was the queen of lemonade stands. In jr. high, I sold jewelry made from shrinky dinks and comic books. In highschool and college, I sold food and hemp jewelry in the parking lot at shows. In 2017, I was teaching at a culinary school in Denver and just decided to go for it. I made 100 bottles of sauce in the kitchen at work and sold them at a pop-up market over one weekend.
You went to one of the most prestigious culinary schools (Johnson & Wales) including an MBA in hospitality. What are some of the highlights culinary wise of your career thus far?

Teaching is my greatest accomplishment so far. I've taught culinary and hospitality classes at 3 different colleges. I taught at the International Culinary School at the Art Institute in Denver for 7 years. Sadly, they are no longer in business. In 2011, I had the opportunity to work behind the scenes as the kitchen manager for a Cooking Channel production, called Easy Chinese San Francisco. That was a really unique experience. I'm also professionally trained as a sushi chef and my food writing has been published in a handful of places.
One of your proudest moments in opening and being the proud owner of Fresh Beets Kitchen. For our listeners/readers can you take us on the journey of Fresh Beets started.

I first tried my hand at being a personal chef back in my restaurant days. I cooked for high-profile clients on my days off, to earn extra money. Back then I was really into fine-dining, multi-course, plated dinners. I started Fresh Beets Kitchen in response to the need for chef-prepared meals for people with dietary restrictions. I have celiac disease and most of my clients are gluten free and/or have other restrictions/allergies. I've been doing this since 2016. First in Denver and now in the Bay Area.
Back in 2017, you connected with Jim Pollock, for the artwork for Scarlet Fire. He is a legend in the art world and is known for his work with Vermont based jamband, Phish. How did you guys originally meet?

I know Jim through the Phish community. He's a great friend and it's an honor to have his art on my label!
What sets apart Scarlet Fire from other sauces?

I use a unique blend of peppers: Fresno, Thai, and habanero chiles. The ingredients are very important to me. I source everything from California farms. All the ingredients are non-gmo. There is no added sugar and very little sodium.
On a scale of 1-10, where would you say Scarlet Fire falls on the heat scale?

About 4.5. It's very approachable and not crazy hot. Flavor is more important to me than heat.
What is your favorite use of the hot sauce?

Mac & Cheese and Bloody Marys are my favorite. I think the number one customer favorite is eggs. I hear that one a lot from people.
With a name like "Scarlet Fire", associated with The Bay Area legends The Grateful Dead. Are there any shows that are your go to listening?

Because of my company name, I've got to pick some shows with great Scarlet Fires, right? So, nothing before March '77. 5/25/77 Richmond, 7/7/78 Red Rocks, and 10/14/83 Hartford are some great ones. I've also been listening to 4/20/84 lately, a recent Dave's picks release from the Philadelphia Civic Arena. I was lucky enough to see a bunch of Jerry shows in the 90's, but really wish I was born about 20 years earlier. 
Learn more about Scarlet Fire on the website: http://scarletfirehotsauce.com/