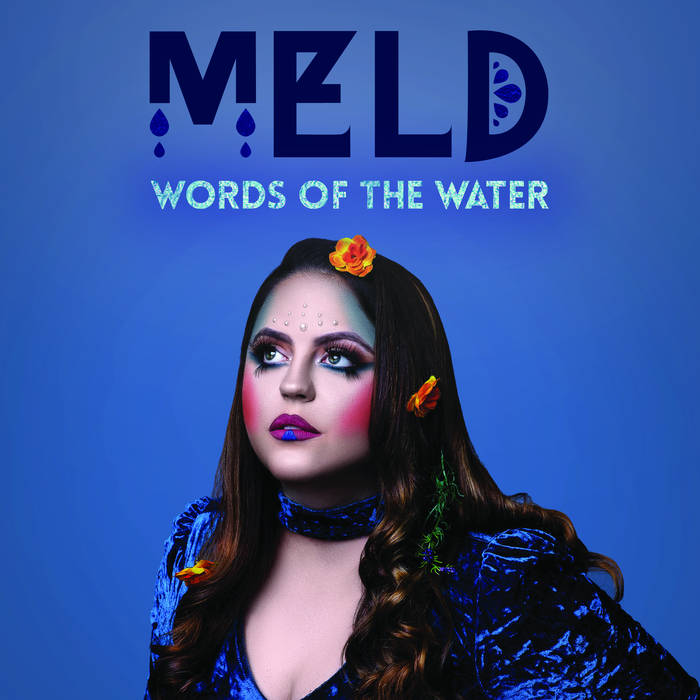 The debut album from Nashville artist MELD will take the listener on a journey of singer/songwriter Melanie Dewey's joys and sorrows in life.

The opening track "Outside Ourselves", hits the heart strings. The soulful MELD belts out the lyrics "'Cause every feeling is an answer. Every question opens a door. Every song we encounter leads up closer to the core." Truer words have never been spoken. Music is something that brings out emotions across the board. With the passing of her father, Christopher Dewey, the past summer, Melanie has been able to do some soul searching and it's true testament on how when she puts down lyrics they are from the heart.

If you want to get down and funky, look no further than MELD's number, "Freedom". With the tasty keyboard licks in the introduction to the driving funkadelic bass line, the listener will be tapping along to tune within a few seconds.

The most unique track on MELD's debut album is true spoken word, "Listen To The Water". It features a female all star cast (Amber Lily, Katie Buxton, Marya Stark, Shira Elias, Alanna Royale, Jess Nolan, Phantom Vanity, Heather Christie, and Maureen Murphy) who teamed up in the name of water conservation– with 33% of the track's proceeds being donated to ocean cleanup efforts.

The stripped down rendition of "Sacred Shadow", features the rising star sitting at the piano and showcasing her wide vocal range, bringing chills through your body.

MELD's heart and soul shines brightly throughout the album, the brightest is her tribute to her father, "Time With You". Christopher Dewey, was/is Melanie's #1 fan. She had such a strong relationship with her father that inspired her to be a musician. MELD cherished all the memories that her father instilled in her during his time on this Earth.

MELD, is a rising star in the Nashville scene, and her debut album ensures she will be a household name in a very short time.