2020 has been a wild journey for many musicians through out The United States (and World). Two musicians that have joined forces during the global pandemic are, Nashville based, Allen Thompson and Keshia Bailey. Their latest single "Good God", takes you on a journey, with powerful lyrics and driving horns, the listener will be tapping their feet along to the sweet sounds.
You realized that there was magic in the air with you and Keshia (Bailey) are a co-bill at the Exit/In. How has your music evolved and songwriting evolved over the past three years?
Allen: That show was the first time we really saw the power that our voices combined with one another and our favorite musicians had. At the time, we were both kinda trying to figure out what we wanted to do next. We knew how we wanted to sound, look, and feel from the start. It was just a matter of getting to work. It's been really exciting watching 2 people's shared vision grow into 11 people's shared vision. I hope we get to do it forever.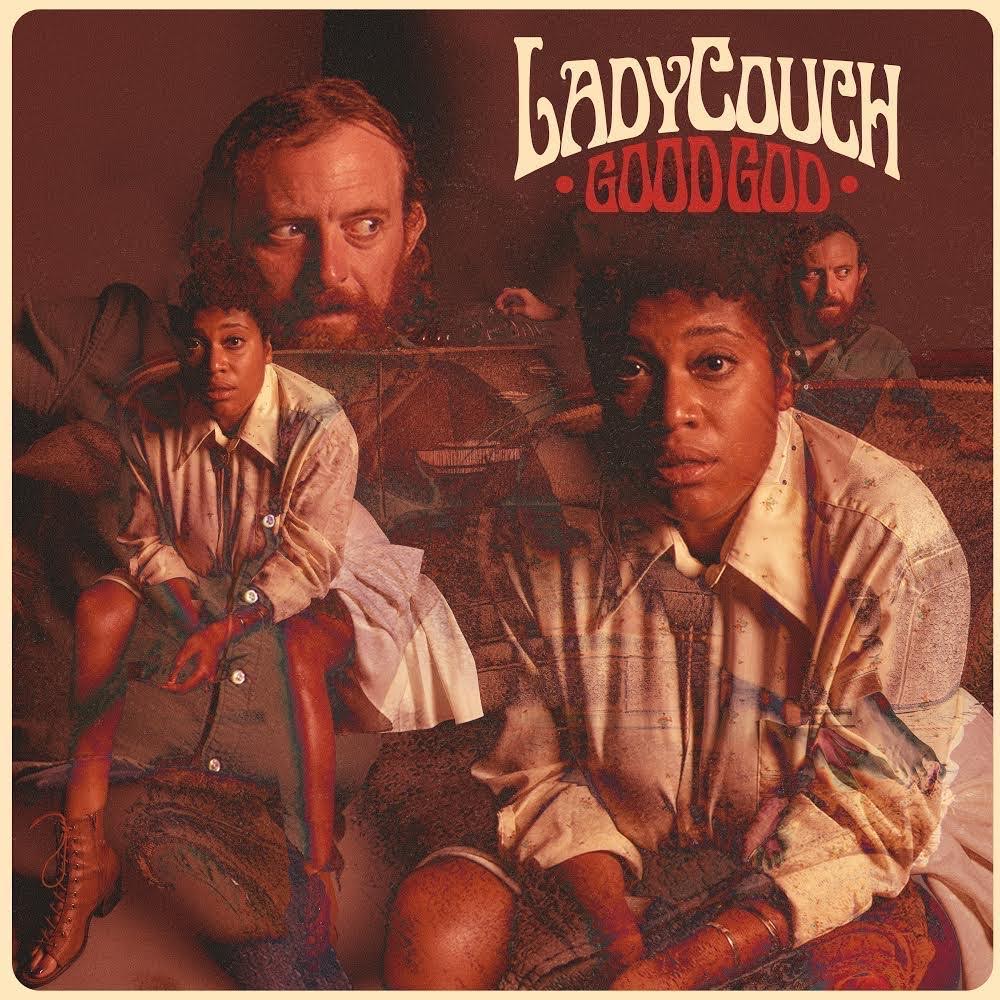 Your latest single "Good God", has a driving soul/funk groove. How would you describe the tune in your own words?
Allen: It's a Funk/Country/Blues song about living in a crazy world and knowing when to look after yourself.
Keshia: The term "Good God", screams frustration within itself.

The song is one near and dear to heart. You were able to get away from a toxic relationship and find yourself. This is tough for some people. Was there a weight lifted when you were finally able to "break free"?
Allen: Keshia and I had both gone through some tough times prior to starting the band. I think we learned a lot about self-care and setting boundaries through those experiences. It lead us to be able to co-captain the unsteerable ship that is LadyCouch, and that is one of the things that led us to find happiness in our current relationships.
Keshia: There was some weight lifted after letting go of toxicity in my life, and taking more time to really understand myself. Is it a struggle daily to be ok with your current state of self? Hell yes, but without my LadyCouch family I would probably still be bound by hurt. Now I share my experiences of joy, winning, and losing through the LadyCouch experience.

2020 has been a wild year. A year that we have not experienced trials and tribulations like these in a long time. How have you grown as a person during the current state of our world?
Allen: The thing about growth is that it never stops: I take a few steps forward, then get sidetracked and take a few steps back. Back in March, when it became apparent things weren't going to be getting better any time soon, I was laser focused on LadyCouch; writing, practicing, and learning as much as I could. But by August, when it became even more apparent things weren't going to be getting better any time soon, I had pretty much depleted all of my drive and optimism reserves. I felt like I hadn't grown much at all. Although, a few years ago, I wouldn't have even noticed the train going off the rails. So I guess I've done more growing than I gave myself credit for.
Keshia: I hope to continue to change as long as I am breathing. 2020 has been a rough year for so many. I have been lucky enough to write more, and really get to know my vocals like never before. In a way the only thing that has felt certain is the love I've been surrounded with, and the mighty LadyCouch.

Let's change gears. Did you always want to be a musician when you were younger? Did you have any influence from your parents?
Allen: I always loved music and there was always music playing in whoever's house I was living in growing up. My Aunt is an amazing singer and currently works as a music therapist, and my dad's best friend was a DJ/Program Director at a radio station in Richmond VA, so through them and my father's record collection, I was exposed enough to know it's what I wanted to do. My dad saw pretty early on I wasn't going to change my mind about music, so he did everything he could to encourage me. I'm super thankful for that.
Keshia: I started taking piano lessons around 5 years old. While the other kids had "quiet time" I went to a 30 minute piano lesson. My mother Dorothy, is a beautiful soprano, and my great-great Aunt Bessie Smith is the Empress of Blues. My father Gailton is also a lover of all music! If I weren't making music, or singing we'd all be shocked.
When you are onstage what emotions run through you as you're about to hit the stage?
Allen: We played our first (socially distanced) live show since February at City Winery in Nashville back in October and it was super emotional. I was scared to death. I knew how hard we'd been working over the last 7 months, but I had no idea how it would translate in this new, strange environment. I've always tried to use that pre-show fear to my advantage, but I honestly didn't know if I could remember how to do that. The show ended up going super well, but it wasn't until probably about midway through the first set that I wasn't scared to death. I was holding my breath and closing my eyes at the end of every song, waiting to see if there would be applause.
Keshia: I am notorious for being nervous every show. Even as a young girl my nerves were always present. I've come to learn that being nervous is a hell of a lot like being excited. I always leave the stage in amazement of my LC brothers and sisters, and grateful to see an audience swaying along with us.

This is a very deep question but where do you see the music industry in six months to a year as far as shows go?
Allen: Woof. That's a tough question. It's looking like we're in for a long winter, but my hope is by next summer and fall, we'll start seeing more and larger events. We're sort of designed to be a festival band, though, so I have to believe that. Otherwise its just an exercise in futility. I have no idea what the future concert and festival landscapes will look like, but I have a lot of faith. I know the demand is going to be strong. People need music and they need each other. Especially in times like this when everyone is so isolated and divided. A wise philosopher once said "One way or another, this darkness has got to give."
When shows return is there a venue in Nashville you would love to grace the stage on?
Allen: Individually and collectively we've played just about every venue in town at one point or another. I have some favorites, and a couple bucket list places for sure. But right now, more than anything, I just want to be back. I don't care what stage I'm on or what room or lawn I'm in as long as I can look out and see folks dancing, singing, and being good to one another.
Keshia: I agree with Allen the fact that we've individually and collectively have played damn near every venue in town. My dream for us is to be blessed enough to touch the Ryman stage as LadyCouch. What a dream that will be!

How did you originally connect with animator August Varustin for the cartoon video?
Allen: August did a video for Laur Joamets' project, Bypolar Bear, which later morphed into the band LORE a while back and I was really taken by it. Turns out August is one of Laur's buddies from Estonia. Laur put us in touch and we brainstormed a few things. What he sent me back was awesome. It definitely captured the feeling of the song and the feeling of the times in a way no other medium could.
In the moment today, how are you feeling about the music industry and the future?
Allen: This has been an unprecedented year, but I'm confident that music, live music especially, will continue and thrive. We need it too much to just let it disappear. I'm beyond hopeful for what the future will bring.
Keshia: Music is all that is left… our stories. I think as long as we can remember that we are all here to share in the human condition. Music, community, and kindness are the future. I promise the Future looks just fine.