The Accidentals with Keller Williams 3.4.2016
written by Elisha Gud
photos by B.Hockensmith and Steve Mack Photography
Going to a Keller Williams show is always a big highlight for me and something I look forward to seeing the most when I go to a music festival. This past Friday Keller Williams played a show at the Newport Music Hall here in Columbus, Ohio. He always plays fun tunes that get my feet moving and grooving. The Keller Williams KWahtro featuring Gibb Droll, Danton Boller, and Rodney Holmes blew up the night. They played all of your favorite Keller Williams songs such as, "Breathe," "Best Feeling," and my personal favorite "She Rolls." Along with playing some of your favorite covers as well as ending the night with his own rendition of Joe Walsh's "Life's Been Good."
Keller had an incredible three piece band as the opening act—The Accidentals. I had never heard of them before so I started to do some research but I wasn't prepared for what I was about to see. The excitement emanating from everyone around the music venue was incredible. Who are these people? Savannah, Katie, and Michael. What do they do? They capture audiences, wow the viewers, and steal the show. What kind of music is it? There's no specific genre to categorize them in. They play everything from their own music that they have written themselves to their favorite cover, "Tom Sawyer" by Rush.

I had the chance to meet and interview the group before the show. The band consists of a surprisingly young group of musicians; Savannah Buist(20), Katie Larson(19), and Michael Dause(21). I walked into the green room and immediately was embraced in a huge hug by both Savannah and Katie before I could even introduce myself. While Michael was in the background with a warm smile on his face and a kind wave saying hello, careful to not interrupt the current hugging and "hello-ing" going around the room.
The energy that radiated from the group was unbelievable. I was in awe to learn that the girls had grown up five minutes away from each other and hadn't met until they had both joined an alternative styles club in school. A club where people who are "extremely nerdy about their instruments could go to learn Led Zeppelin and MGMT songs," Savannah mentioned. The girls had a take home assignment together where they were supposed to be practicing Celtic music but instead practiced "We're Going To Be Friends" by The White Stripes. This sparked their friendship and after that they decided to start a band together that night. They had met Michael at Bliss Fest in Michigan during the summer of 2015. Later that year met up with him in Nashville, Tennessee for one of their shows. Michael mentioned, "I followed them around the entire weekend, I was a fan and I figured we are all around the same age so we could all hang out." They had told him that they were looking for a drummer but they were going to an island where the only instrument he could bring was an acoustic drum box. Michael who has played the drums since he was four years old went with them. Since he already knew all of their music he ended up being a perfect fit and the band has been together ever since.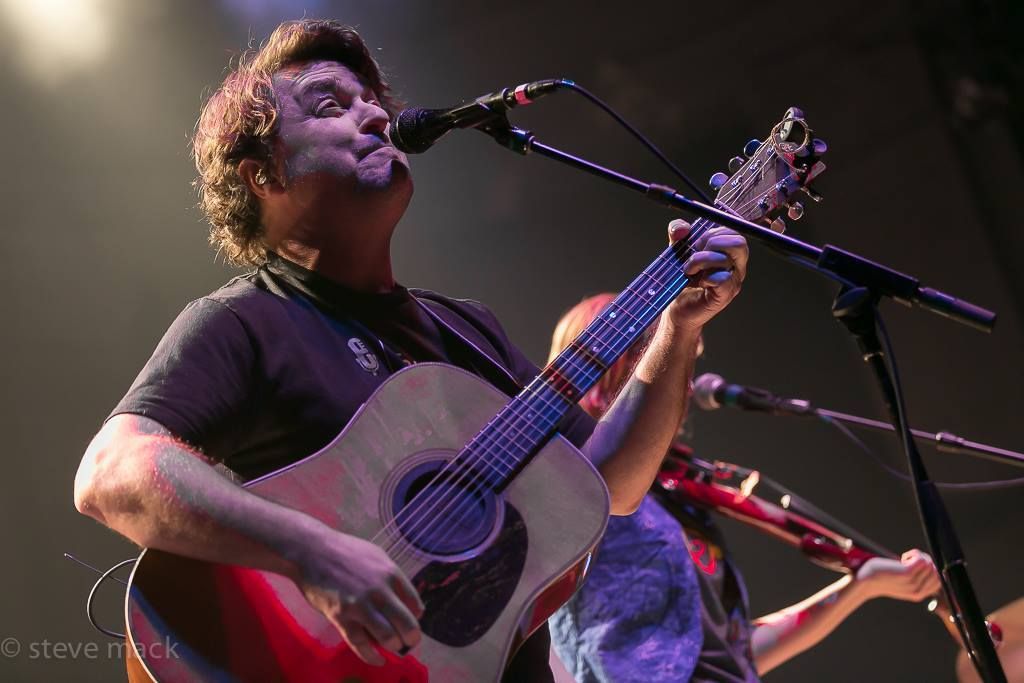 We started talking about music festivals. The Accidentals even at their young age and being early in their music careers have already played South by Southwest music festival in Austin, Texas. They will be returning to this year; as well as many other grassroots music festivals that I had never heard of before. Katie and Savannah mentioned, "We got our start in the northern Michigan scene doing the organic, independent, grassroots, family friendly type festival scene–We love those types of music festivals with jam sessions late into the night and we still go to some of those music festivals like Harvest Gathering and Bliss Fest where everyone really came behind us to support us. So we latched onto that scene."
During the show the band played a song called "Parking Lot." They spoke of how since they are all so young when they go on tour they are always forced to sit out and wait in the parking lot after they do their sound check until it is time for their set and that is where the song had derived from. This past year they had decided they were going to enter NPR's Tiny Desk Concert Contest in which they had filmed a music video for this song outside in a parking lot in the middle of a blizzard, just to find out that they had to be twenty one to win. Savannah said it very well, "But who cares? Here we are, opening up for Keller Williams."
Later in the show Keller Williams came out and joined The Accidentals on stage, together they jammed out playing "Pumped Up Kicks" by MGMT engulfing the crowd with laughter, joy, and excitement for what was to come from the rest of the night. The night was groovy, and the crowd and energy inside The Newport Music Hall was amazing. All while panning out to be another incredible show.