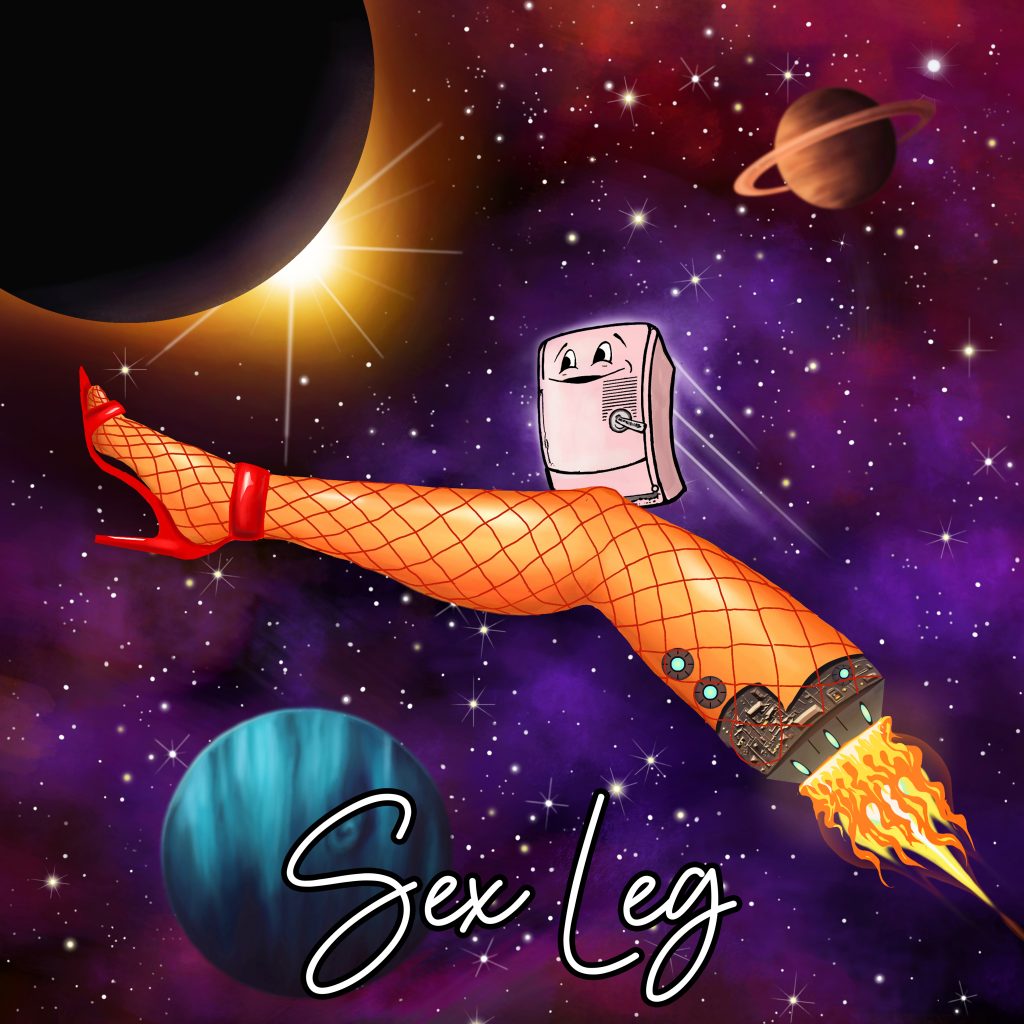 Brooklyn-based band The Phryg released their new single "Sex Leg" today on all platforms, and it's the classic hard-hitting progressive funk that you've come to know and love from The Phryg. With a combination of funky basslines, tinkling keyboard and a little weird synth over some muscular punk-tinged vocals, "Sex Leg" is hard to pin to a genre, but is a whole lot of funky fun. The song was first written in 2018 and performed for the first time live at Shakori Hills Grassroots Festival, now recorded and produced for the listening pleasure of music fans everywhere. The song was tracked at Virtue and Vice Studios in Brooklyn, NY with Rocky Gallo, and it was mixed by Phil McNeal and mastered by Nate Wood.

The Phryg has been making their unique music since 2013 and is composed of Collin Patierno on guitar and vocals, Bryan Walters on bass guitar and vocals, Ray King on drums, and Nico Sleator on keyboards and vocals. The quartet released an EP called "Midnight Snack" shortly before releasing a self-titled full-length album in 2016. "Sex Leg" is slated to appear on their next full-length album they are planning to release in 2021.

When I asked guitarist Collin Patierno about the story behind the song, he explained "Sex Leg" "is a story about a one night stand at a bar and the chemistry that can quickly ignite between two strangers, and the term itself is a reference to the climax." A music video will be released to bring the lighthearted story to life, but for now we can have fun picturing the story for ourselves in our head.

Listen to the song now on these streaming services, and don't forget to like The Phryg on Facebook to stay tuned for their news on their next releases including the music video!