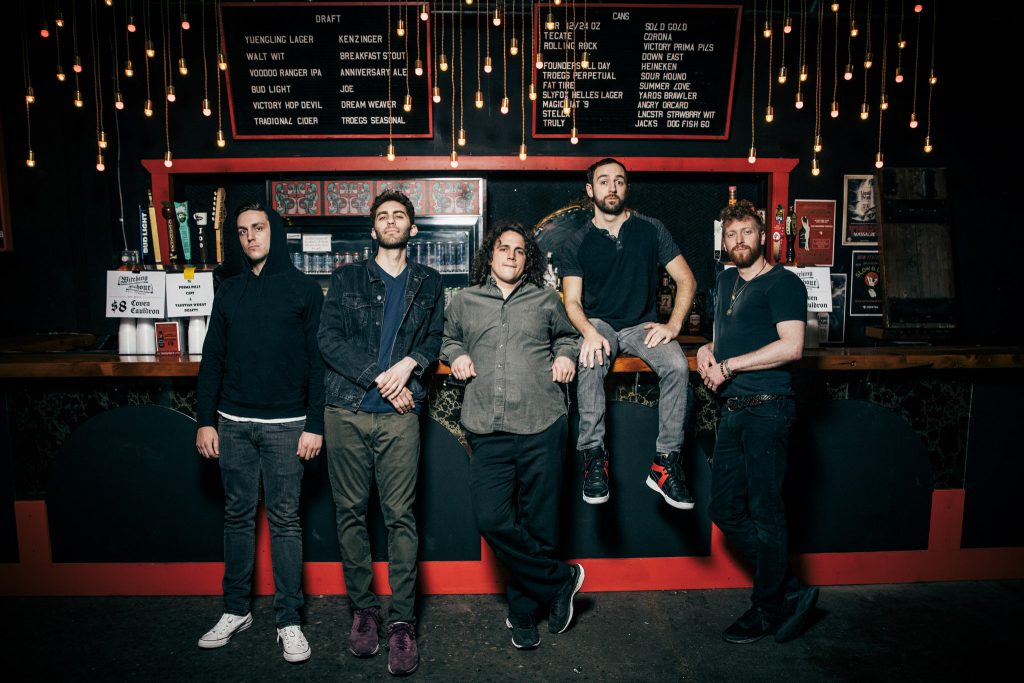 The Tweed guys have been making their mark on the Philadelphia music scene for years and have crossed paths with us many times, even playing The Mad Tea Party Jam one year. They've always had their own unique sound that set them apart from other "jamtronica" bands, and have been paving their own way in the music scene through endless hard work and community building with their Philadelphia festival SENSORiUM that rises in popularity each year. It is hard to believe that Tweed is just now putting out their first full-length album, but it was surely worth the wait, as the finished product mastered by Anthony Thogmartin sounds very polished and well put together. The band has evolved a little bit since their inception with the addition of multi-instrumentalist Charlie Field, which has added another beautiful layer to their lush sound.

Since the guys are home for a couple of weeks, sadly having to cancel the rest of their shows in March and into April, we talked to them in depth about creating the album Moves and what they've been up to in quarantine. They did create this awesome quarantine playlist on Spotify you should check out titled "Save Yourself".
Congrats on the "Moves" release, I really enjoyed listening! There have been so many ways that this album has been described like "sonic," "electro-pop" etc. What would you say that your genre is currently?
AJ DiBiase: It's always been tough to label our music within a single genre since we feel our sound is a unique conglomeration. Moves demonstrates that fusion of elements from many different styles. If I had to narrow down the current state of Tweed's sound, I'd call it "Indie-Electronica."

Charlie Field: We put a lot of focus into producing this album like an electro-pop album, putting vocals into the forefront, keeping the four-to-the-floor beats driving, etcetera. I'd consider us a lyrical-driven dance-rock band.

How long have you been working on this album?
Dan McDonald: It feels like my whole life.
Joe Vela: We started cutting these tracks shortly after our EP was released in 2016, but we started putting in some sessions with Jesse of Lotus in late 2018 and it really lit a fire under our asses to turn these tracks into a finished project.

How long was the recording process?
Joe: I cut the drums in two days, and probably around the same for the bass guitar, but tracking keys, guitar, vocals, and other layers that we were often writing throughout the process took forever. We learned a lot this time around and got our hands dirty in the production. It was always about the journey and not the destination, although it was finally time to get this full-length out there.
Dan: I think we're going to explore a short EP or singles for the next release so that we can focus on one track at a time moving forward.

What was the first song from the album that you wrote?
Dan: AJ writes a majority of Tweed songs. At least the skeletal structure of each. I'm very proud of my additions to "Creature of Habit," "Feargasm," and "Moves." It helped tie the tracks together. That being said, we write in a very collaborative process from inception to finished product and I'm blessed to create in a healthy and supportive atmosphere.

AJ: A distant form of "Creature of Habit" came first. The chorus melody first surfaced around 2015 and we debuted the song live in late 2016. We played a very different version of the song for a year until we decided to shelf it and revisited it when we were prepping scratch tracks to take into the studio. It went through a massive overhaul in the studio and had several parts re-written during the recording process. It's neat to look back and realize how much this track grew over time.
Joe: I really enjoyed writing the title track, "Moves," together. We locked ourselves in a big Airbnb log cabin in North Carolina, set up all of our gear in the living room and collaborated on writing what was very close to the final song. However, it's probably the most recently written track.

AJ: For a bonus "Creature" lyrical analysis, the original idea behind this song was to capture the monotonous feeling of being stuck in the loop of your work routine. I worked a full-time office job as a consulting engineer and hated being a slave to the work schedule. I started writing this song after quitting that job to focus on a career in music. The lifestyle of a touring musician makes it hard to find that daily rhythm and I've had to commit myself to follow a daily routine in order to be productive. I've grown an ironic appreciation for structured routines and it felt appropriate to touch on that realization during the bridge of this song.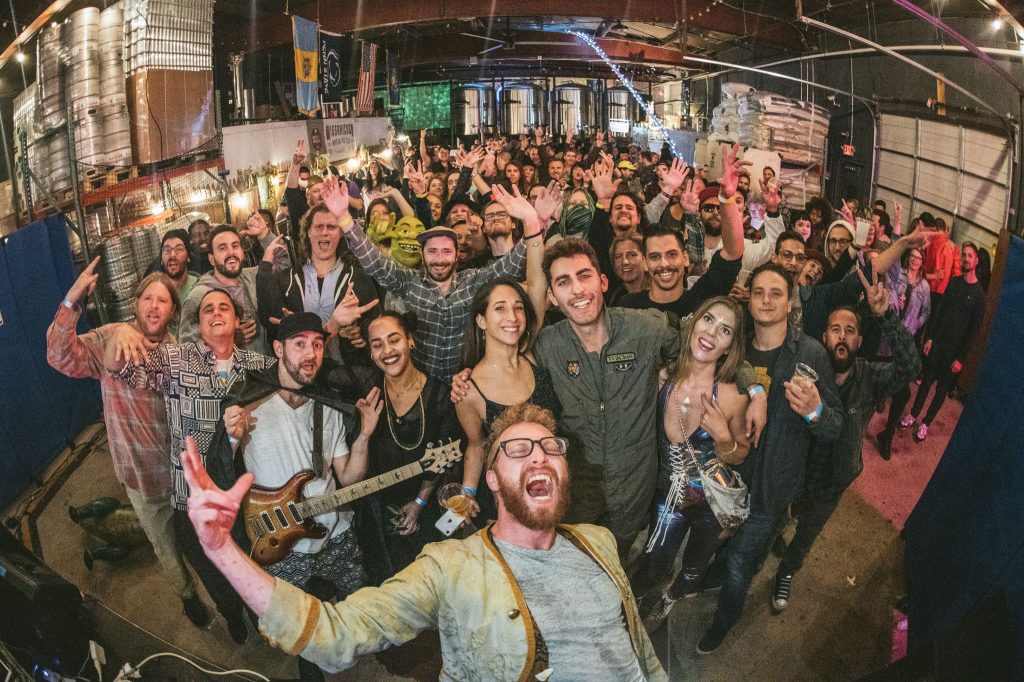 Had you been playing these songs live for a while?
Dan: Yes, it definitely helped them develop. We were able to test things live, see how the audience reacts, and feel changes in song structure as we were writing them.

Were there any that you hadn't played live before?
AJ: No, but that might be different on the next album.

The album was mastered by Anthony Thogmartin*,  did you guys know each other previously (how did you meet each other)?
Joe: We have known the Papadosio guys for a while, but recently reconnected somewhere along the way. I think we originally met near St. Louis at Astral Observatory Festival. Anthony is widely respected in the music scene and has been mastering a lot of music for bands like us. It was great to have his insight on this record. 

Dan: It's an honor to have Anthony mastering these tracks and everyone in Tweed really respects Papadosio's music. They've been able to balance jam-band, pop, electronic, and rock music.

*The album was produced by Jeffrey Mahajan, founder of Turtle Soup, in his 100% solar powered studio in New Jersey.
How is Moves different from your previous releases?
AJ: It's a huge milestone for us. It's the culmination of all our hard work over the last few years and an indication of the direction we're going. We learned a lot while producing this album, from theory and technique to writing and recording. It's exciting for us to finally put it out there and now be able to shift our focus to new music.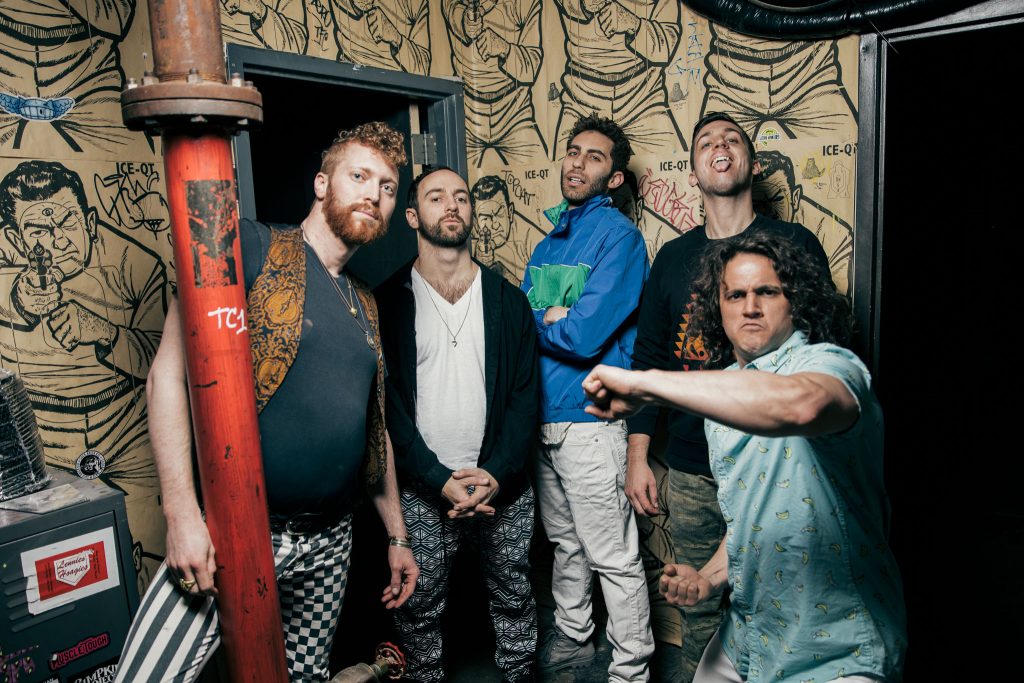 How have you evolved as a band to become who you are now?
Joe: Adding Charlie has really elevated the band to a new level. He mostly plays the violin, but he is also an extremely talented guitarist, percussionist, and vocalist. Moreso now than ever, I feel confident saying there is no band around that sounds like us.

Dan: The bar has been raised. We are becoming more professional and working to make internal and external communication stronger. I'm really optimistic about the next phase of Tweed's evolution.

Unfortunately, your album release show had to be canceled because of the coronavirus crisis, but you had the quick sensibilities to hold a live stream concert. How did that live stream concert go?
Dan: Johnny Boyle and his team at Spruce HQ were a pleasure to work with. They were well prepared for a smooth experience that was both fun and enjoyable. I'd work with them again anytime!
Joe: We're planning to re-premiere that stream on Facebook and YouTube sometime in the near future with mixed audio.

How are you currently holding up and spending your time?
Dan: I have written three new tunes since locking down at home. Hopefully we can incorporate them into future work.

AJ: At the moment, we're all doing well self-quarantined in separate locations. I'm enjoying my time at home being able to recharge and get the creative juices flowing.

Joe: I live-streamed a DJ set the other day and have been picking up my guitar more often. I have been tirelessly promoting the Moves release on Spotify and sharing with radio stations. I'm so thankful for all of the friends who have texted me after listening with their positive feedback. I love hearing how many different answers people have to what their favorite track is. To be honest, I extremely excited that the album has already crossed 10k plays in the first week.
Charlie: Taking it one day at a time and making the most of every moment!

How can we help support Tweed right now?
Dan: Buy our music. Buy our merch, Stream our music on your Spotify, Apple Music, etcetera. Hit me up for lessons over Skype anytime!

Charlie: Listen to our music, share it with your friends, and see us live whenever next humanly possible.
Listen to the album: