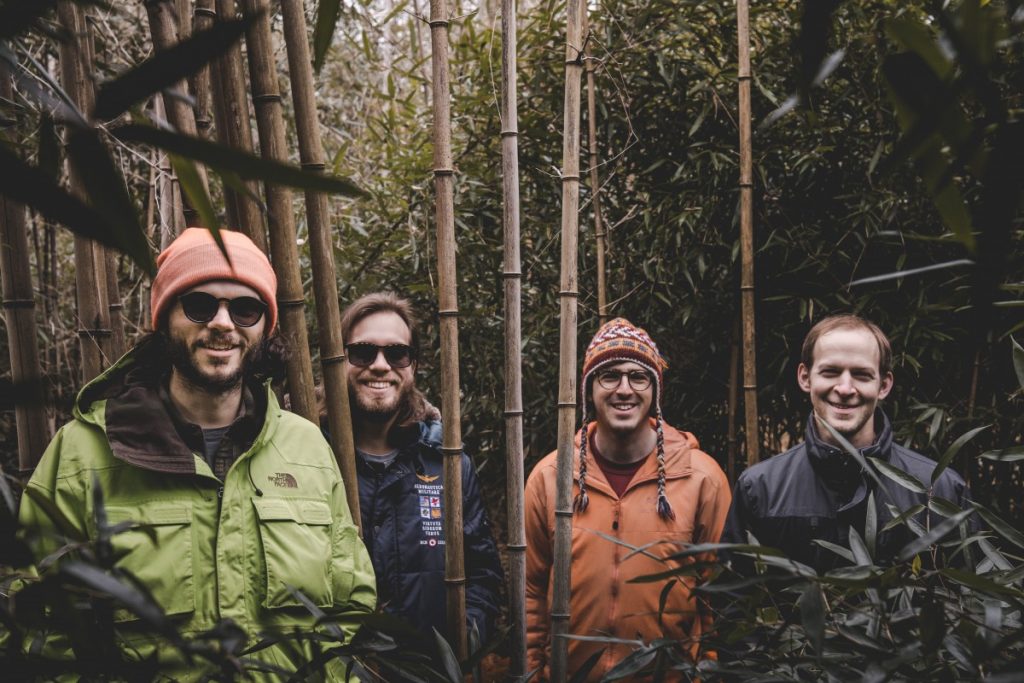 July 24, 2019: In a sea of extremely talented up and coming artists Goose, a four piece indie-groove act from Norwalk, CT, is certainly setting themselves apart from the rest of the pack. Today the band released it's most recent single, "Time to Flee." The track comes just one month after the release of "All I Need;" the band's first studio content in over three years. "Flee" is about setting your soul free, especially when a leap of faith seems the most daunting. It is a lyrical self reflection, humorously encapsulating the mental disquietude of leaving lost love in the past. The single was recorded and mixed by Kenny Cash at Factory Underground in Norwalk, CT, and mastered by veteran engineer Emily Lazar with assistance by Chris Allgood at The Lodge in New York City.
Catch the band on tour all Summer in a city near you. Dates can be found at goosetheband.com.
Time To Flee
Lyrics by: Peter Anspach
Ups and downs
All I know
This elevator rises too slow
Trapped inside
With you
No way out
Déjà vu
I don't feel free
It was time to flee
The elevator
I'm not a waiter
So see you later
Alligator
We said goodbye
You cried
I walked out
You stayed inside
And as I drink
My green tea
I wonder if you
Were right for me
How can it be?
It was time to flee
The elevator
I'm not a waiter
So see you later
Alligator