Greetings, readers!  There are many great concerts to choose from this week. Check out what's going on before the weeks kicks off in order to get your plans together! Hopefully, with the holiday season in the rearview, everyone has a bit more money to spend on themselves. Why not buy yourself tickets to a great concert?
Spafford will be spending the entire week on the road, with five shows in five different states. Come show the band your support and enjoy some great music.  Check them out in Providence, RI on Tuesday, Asbury Park, NJ on Wednesday, Washington D.C. on Thursday, Raleigh, NC on Friday and Atlanta, GA on Saturday.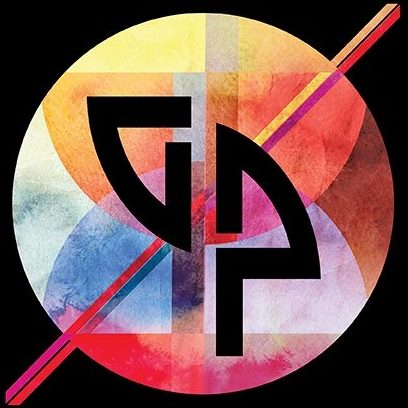 Ginada Pinata just released a new self-titled album and will be celebrating with their first album release party this Friday,  January 26th, at Opera House Live in Shepherdstown, WV, along with DC band Of Tomorrow.  Saturday 1/27 will be their second release party at Cafe Nola in Frederick, MD.
The JiMiller Band will be performing this Saturday at the Greenville Inn in Chagrin Falls, Ohio.  The band was founded in Cleveland in 1998 by Jim Miller and consists of Jim Miller on vocals and guitar, Dave Blackerberry on bass, Steve Scheff on keys, Vince Berry on guitar, and Brian Goldenberg on Drums. Previously, Miller had founded a band called the Oroboros, which had plans to gig as a tribute to the Grateful Dead. The Oroboros eventually started writing their own music, however, and became their own original act. The JiMiller Band has continued in the same vein as The Oroboros, best known for their freeform improvisational rock, and has shared the stage with acts like The String Cheese Incident, Rusted Root, Little Feat, and Galactic.
Umphrey's McGee, the iconic progressive-rock jam band from Notre Dame Indiana, has several shows in this area this week, including a two-night run at The Fillmore Philadelphia in Pennsylvania. Umphrey's is one of the premiere groups on the jam band circuit right now, and you will not want to miss out on these shows. The band has just release a new album, titled It's Not Us, and the energy levels will be through the roof.
Snarky Puppy, the three-time Grammy winning ensemble from Brooklyn, will be performing this week in New York. The band calls itself a fusion-influenced jam band that combines elements of jazz, rock, and funk. Taking the stage with Snarky Puppy will be special guests David Crosby, Fatoumata Diawara, Laura Mvula and Chris Thile.  The Stern Auditorium will surely be packed full of incredible talent for this performance. Get your tickets while they are still available!
If you just want to have a good time and listen to classic songs by bands like The Grateful Dead and Phish, fear not, for there are a few concerts this week just for you.  The Grass is Dead, and bluegrass Grateful Dead tribute band, will be playing this Wednesday at the Brooklyn Bowl, in New York.  Runaway Gin, a classic phish tribute band, will be playing two nights (Friday 01/26, Saturday 01/27) at the Charleston Pour House in South Carolina. Also, this Saturday, Gratefully Yours will be playing at Beau's Bar in Greenlawn, NY.
Happy Week! Enjoy the shows, and party responsibly!
01/23 – Spafford – Met Café – Providence, RI
01/23 – Billy Strings – Rams Head Tavern (On Stage) – Annapolis, MD
01/23 – Flobots – The Rex Theater – Pittsburgh, PA
01/24 – Greensky Bluegrass – The Egg – Albany, NY
01/24 – The Grass is Dead – The Brooklyn Bowl – Brooklyn, NY
01/25 – Turkuaz – The Haunt – Ithaca, NY
01/25 – Spafford – Union Stage – Washington, DC
01/25 – Snarky Puppy w/ David Crosby – Isaac Stern Auditorium @ Carnegie Hall, New York, NY
01/25 – After Funk – Woodlands Tavern – Columbus, OH
01/26 – Turkuaz – The Sherman Theatre – Stroudsburg, PA
01/26 – Greensky Bluegrass – PlayStation Theatre – New York, NY
01/26 – Spafford – The Pour House Music Hall – Raleigh, NC
01/26 – Runaway Gin – The Charleston Pour House – Charleston, SC
01/26 – Rumpke Mountain Boys – Rex Theatre – Pittsburgh, PA
01/26 – Umphrey's McGee – The Fillmore Philadelphia – Philadelphia, PA
01/26 – Ron Holloway Band – Dante's Bar – Frostburg, MD
01/26 – Ginada Pinata, Of Tomorrow – Opera House Live – Shepherdstown, WV
01/27 – Turkuaz – Anthology – Rochester, NY
01/27 – Greensky Bluegrass – PlayStation Theatre – New York, NY
01/27 – Runaway Gin – The Charleston Pour House – Charleston, SC
01/27 – The JiMiller Band – The Greenville Inn – Chagrin Falls, OH
01/27 – Gratefully Yours – Beau's Bar – Greenlawn, NY
01/27 – Umphrey's McGee – The Fillmore Philadelphia – Philadelphia, PA
01/27 – Elikeh/On The Bus – Gypsy Sally's – Washington, DC
01/27 – Ginada Pinata – Cafe Nola – Frederick, MD
01/28 –  Umphrey's McGee – Penn's Peak – Jim Thorpe, PA
01/28 – Keys N Krates – Jefferson Theater – Charlottesville, VA