Mantrabash Review
Sept 24-26, 2015, Ferguson, NC
written and photographed by B. A. Jones
  I am going to deviate from my normal informative style of writing- that focuses mainly on the music- to delve into the heart of MantraBash. If you know me, you know The Mantras are my favorite band, and have been for 10 years. This love is shared by those closest to me, my husband and my sons. Over the past decade the band has undergone several band member changes, and has evolved progressively into the phenomenal band they are today. MantraBash is a celebration of their music, and a collective of the most devoted family of friends I know.
     The very heart of MantraBash is formed of love, and loyalty. Like a lump of musical clay made into a masterpiece by committed artists, and fired in a kiln of fervor. Their music is transformative and emotionally charged, and they are adored by tens of thousands of equally empathetic fans. In a tragic world full of violence and negativity, The Mantras are a shining beacon of love and hope. Their music has literally saved my life- from depression, fear, anxiety, and sorrow.
     When family members are sick or in need of help, The Mantras are the first to rally support. They have played cancer benefits, and for the NC Make A Wish Foundation. Our entire Mantras family are as loving and helpful as any other church members. The Mantras are kindred spirits with a heart warming way of spreading love through their music. They are what the entire music industry should be. Real, authentic, and genuine people who share their amazing talents for the betterment of our community.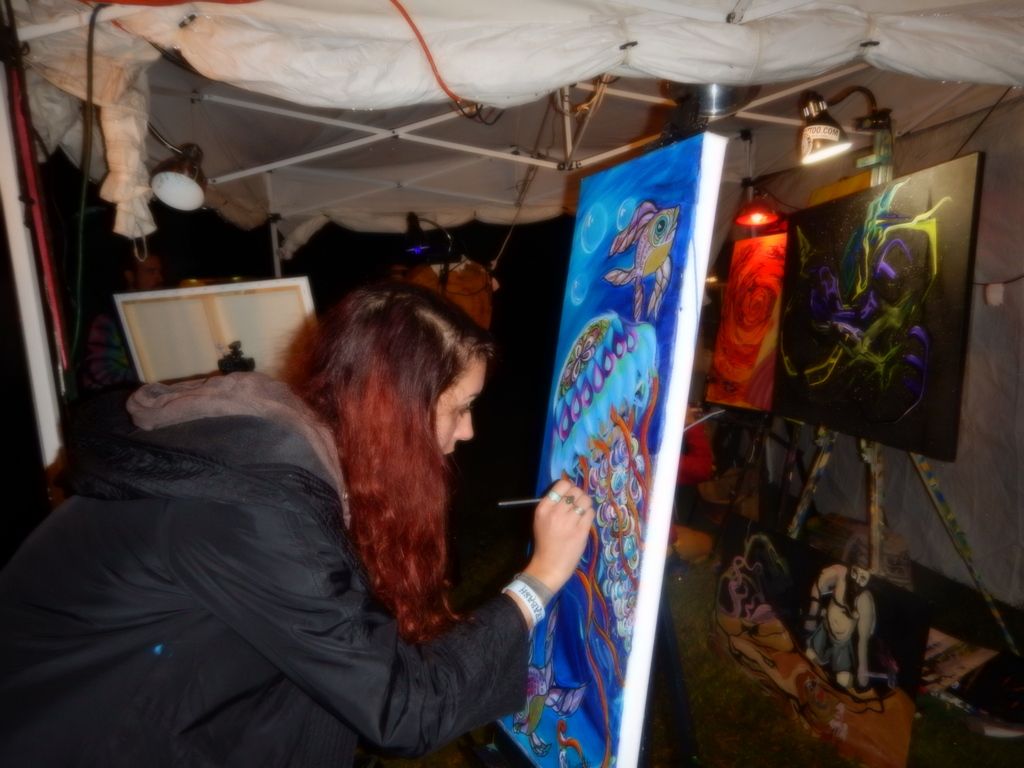 As a family, we are a team. We all share a fanatical love for their music, and the other bands they welcome into our loving kinship. We all work year round to spread their sound, and share this spectacular way of life. So many amazing people work all weekend long to help grease the machinery that is MantraBash. It started as a seed, and has grown into a strong young sapling, full of life.
     MantraBash is when we revel in all things Mantras. From our incredible friends and family members, to our all out support for each band invited to play. Every single band brings their A- game each MantraBash, and this year was no exception. From NC bands like The Family, TreeHouse, E.S.P., Imperial Blend, Big Something, Coddle Creek, and many more- to out of state bands- Like Consider The Source. To the most spectacular artists, live painting, and workshops.
     The fact that we all knew it would rain the entire event is testament to our dedication to The Mantras. We all danced for days in the constant rain, and it enhanced our reverence for each band. The "Talking Dead" set with Bernie Worrell was euphoric, and a once in a lifetime set. Bernie tore it up, and we loved his enthusiasm and sensational performance. The Mantras are an integral part of our lives. Their new music had me mesmerized and in utter awe of their increasing talents. I absolutely loved their new material! Kenn Mogel and Julian Sizemore on vocals were utterly amazing! The Mantras roots have spread far beyond rock and jam, and have entered a new dimension. I was astounded and impressed by their tangible new sound.
     The Mantras will continue to grow and transcend musical labels. As  long as they make music, they will continue to attract new fans. We will embrace life with ardor, and to exalt them, and each other. Love is infectious, and The Mantras will spread musical passion along our spiritual journey called life. I am a member of Rawk Church, and I will always keep my devout faith in The Mantras.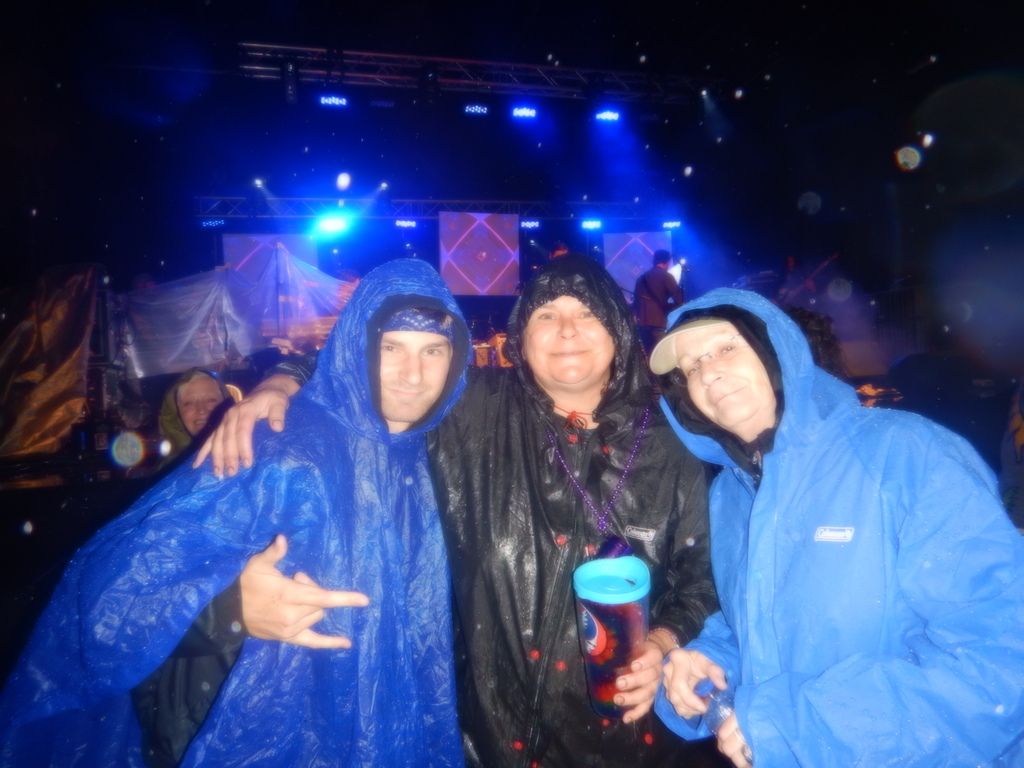 MantraBash is a utopia for like minded  music and art lovers. Our hearts beat in unison, like Brent Vaughn, and Justin Loew hammer out drum solos. We are a truly blessed community with the Mantras at our core, they are the center of our universe. I will never tire of their musical evolution, and will welcome other avid fans who share my adoration of them. MantraBash is the beating heart of our zealous allegiance, and I am forever grateful to have their ardent influence and optimism in my life.