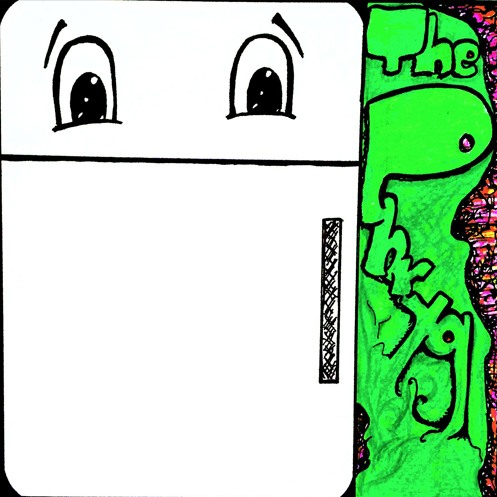 Album Review:
The Phryg, The Phryg LP
Written by Elise Olmstead
The Phryg, a progressive funk band from New York City, offers an inspired fusion of jam, soul, and funk with their album The Phryg LP.  It is a diverse collection of 9 songs ranging from under 4 minutes to over 11, and each one takes you on a musical journey.  Quick to change tempo, tones, and genres, this album has some multiple personalities…all of them a little bit weird and wonderful in their own way.
The LP opens with the hard-hitting song "Hello Miss," a muscular introduction to their infectious rock-tinged funk.  "Puddin' Head" is a peek into their soulful side, "Turn You Out," showcases some organ and synth, and "Ruthless," is the journey–an odyssey of blues and classic rock that is justly "ruthless." "Supernova" is my favorite due to its playful harmonizing guitars, and that amazing feeling of anticipation, relief, and total bliss, that you get at truly good jam show.  "Shwiggles" is all soul, and "Through the Rays"  features a fiery guitar shredding duel to light our ears ablaze. The closing track "Tang Slayer" wraps up all of the juicy goodness of each genre The Phryg excels at and gives us one last taste.
"The Phryg" (pronounced like The Fridge), is a lot of fun, and I dare you to try to listen to The Phryg LP without dancing.  Their EP "Midnight Snack" definitely wasn't enough from The Phryg, so their LP satisfies and satiates.  You can see them live coming up at many festivals, including Hemlock Groove this month April 20-23, and at Dante's Bar in Frostburg July 15.