cryptoWAVEradio is the must-see set of your summer lineup. Austin Litz is cryptoWAVEradio. Coming to you live from the internet, festivals, and clubs, this new experimental project combines not only masterful music production and sound design but a culmination of internet humor, interactive live streams, and a peek into the world of NFTs and cryptocurrency.
            The idea began with a quarantine challenge to produce a song every day. Live streaming on Facebook, YouTube, and twitch, Austin took on this #everydaychallenge to show the process of his music production and engage in a conversation about the ever-growing crypto market. Each track was then uploaded to the opensea.io NFT marketplace and minted to the Ethereum blockchain. The full catalog of these NFT tracks can be viewed and purchased at http://opensea.io/collection/cryptowaveradio.
            What does this all mean? For a brief explanation, Ethereum is a thriving cryptocurrency that is a digital asset used as a medium of exchange. Having no central bank, a cryptocurrency's validity is maintained on a public transaction ledger called the blockchain. An NFT is a nonfungible token, nonfungible meaning one of a kind; unlike an individual crypto coin, an NFT utilizes the blockchain to solidify the individual ownership of a digital asset such as digital art, the first tweet, or, in this case, each song produced on cryptoWAVEradio.
            After developing an extensive catalog of original electronic music in the few short months that this project has been active, the need to reach a wider audience became apparent to Austin. Five favorite and well-polished tracks appeared as a self-titled EP on Bandcamp at http://austinlitzmusic.bandcamp.com/album/cryptowaveradio-vol-1 and can be streamed or purchased by donation for digital download. The cryptoWAVEradio brand and persona continued to grow with the addition of a couple of music videos channeling the paradoxical praise and critique of 80's and 90's consumerism of internet microgenre, and at its core meme, vaporwave. The videos for Dance For Your Life and Shake It Loose are available to watch on the cryptoWAVEradio YouTube channel.
            With a vast tracklist and a DJ persona solidified, the next obvious step was live sets. Beginning in his local DMV area cryptoWAVEradio played out for the first time in Frederick MD and was well received by local audiences familiar with Austin's other work both as a solo artist and in his band LITZ. After a few performances locally, I had the pleasure of attending a surprise Friday headlining live set at a small event outside of Toledo OH where Austin was originally billed as artist at large. The spellbinding combination of driving synthwave bass, humorous and ironic lyrics and banter, Austin's iconic saxophone and flute accompaniment, and all the vibes to fuel an economic and music revolution left me in awe and preaching the word that this is the 80's dance party you do not want to miss this summer.
            As the project continues to grow, Austin is now adapting the performance to a Live PA style, akin to that of Daft Punk, in which the live manipulation of each section of each track will allow for the best of both worlds in what music fans enjoy in improvisations of live bands and the vibe and sound of modern electronic music. Not only is the music growing with the live format, so is the crypto/NFT component. Austin plans to release a special NFT for each performance, available only at the show. The content of the NFTs in question are still being fleshed out, but the dual uniqueness of the live performance and the fundamental nonfungible nature of the asset itself entail that these NFTs will be the set lists and show posters of the future for avid concert goers.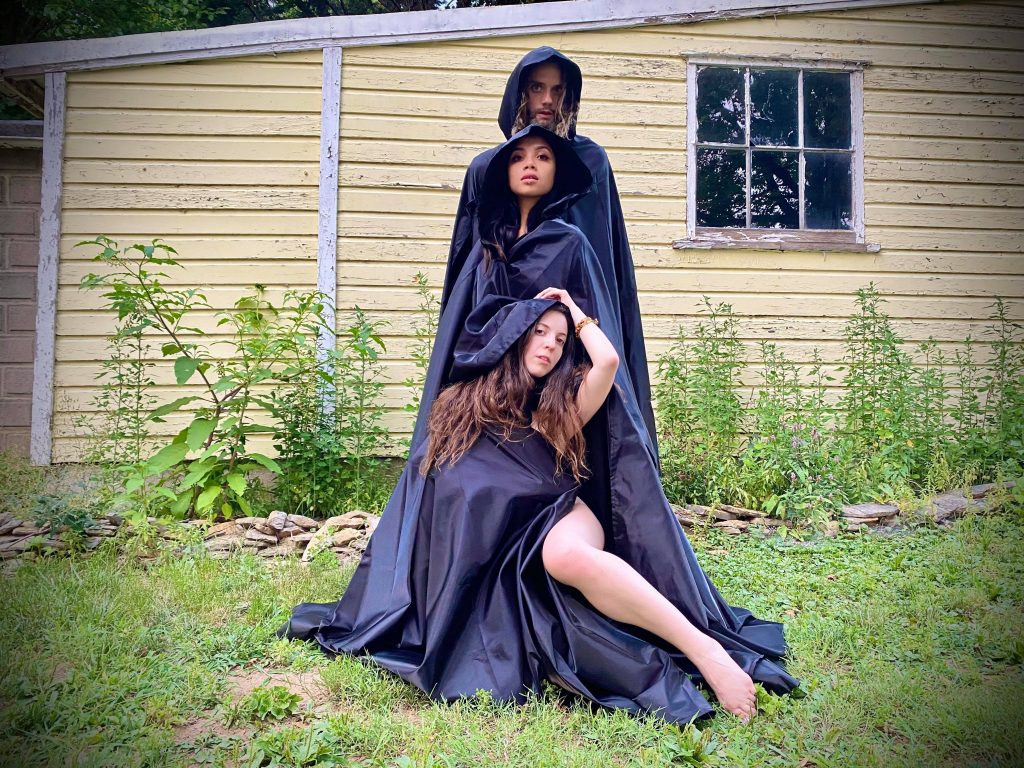 cryptoWAVEradio is billed on the Fire Lights Music and Arts Festival in Edinboro Pa (Sept. 9-11) and the Resonance Music and Arts Festival in Masontown WV (Sept 16-18). The act is also billed at the 8×10 club in Baltimore MD Friday, August 13th alongside "Ben the First Named Bassist" (solo looping project of Ben Carry of Pigeonsplaying Ping Pong) in what I am told will be a theatrical performance including live dancers and taking the project to a new level of imagery and meaning. If you cannot make it to one of these events, fear not for this act is not merely a flash in the pan, it is a movement that will continue to grow and be seen on stages across the country. When you do catch cryptoWAVEradio live remember to grab yourself a tee-shirt to let people know, whether you have a crypto wallet or not, you have experienced the NFT phenomenon live and in person.