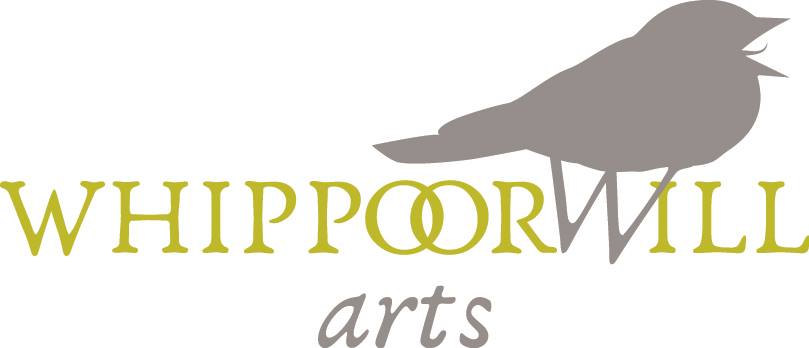 Whippoorwill Arts Festival To Take Place Virtually August 29th and 30th
Featuring Workshops, Performances, Live Q&A, and more
Whippoorwill Arts Artist Award winners include Ramblin' Jack Elliott, Brittany Haas, Annie Staninec, Snap Jackson, and Kamara Thomas
August 6, 2020 – San Francisco, CA – In an ongoing effort to celebrate the musical accomplishments, extraordinary talent, community spirit, and creative soul of artists, Whippoorwill Arts is gearing up for the first-ever virtual Whippoorwill Arts Festival this August 29th and 30th. A combination of virtual workshops, live music streams, real-time Q&A sessions, and more, this year's Whippoorwill Arts Festival will be especially focused on 2020 Whippoorwill Arts Artist Award winners Brittany Hass, Annie Staninec, Snap Jackson, and Kamara Thomas, as well as Master Artist Award winner, the legendary Ramblin' Jack Elliott. The brainchild of Jim Nunally and Nell Robinson of Nell & Jim Band, Whippoorwill Arts was founded with the sole purpose of nurturing and expressing their own creativity and the creativity of the folks they respect and love from the roots music community. With those goals in mind, the aforementioned recipients of the 2020 Whippoorwill Arts Artist Award will be granted $25,000 to support their own creative endeavors, as well as an opportunity to be featured Whippoorwill Arts Festival performers. Live stream both days of Whippoorwill Arts Festival right here and find out more about this year's award winners here.
Starting Saturday, August 29th, and Sunday, August 30th, at 9 am PDT, music fans and Whippoorwill Arts supporters will be able to stream and participate in two entire days of music workshops and live performances. In addition to 2020 award-winners, hosts Nell & Jim Band will perform as well as guitar virtuoso Molly Tuttle and Northern California string music legend, Keith Little. Workshops are set to touch on subjects from beginner-friendly bluegrass, to blues expression, to collaborative songwriting, with all money raised going to the respective workshop instructor. A full performance and workshop schedule can be found below.
When: Saturday, August 29 and Sunday, August 30
What: Whippoorwill Arts Festival
Time: Saturday, August 29 9 am PDT to 6:30 PM PDT
Sunday, August 30 10:30 am PDT to 6 PM PDT
Where: Facebook Live
Schedule: nellandjim.com/whippoorwill-arts-festival
Featuring: Workshops, Music, Live Q&A and more! Music by Nell & Jim Band, Ramblin' Jack Elliott, Brittany Haas, Snap Jackson, Kamara Thomas, Annie Staninec, Molly Tuttle and Keith Little
To register for workshops and more info: nellandjim.com/whippoorwill-arts-festival.
Whippoorwill Arts Festival 2020 Schedule:
Saturday, August 29th
1pm PDT Snap Jackson
2:15pm PDT pm Nell & Jim Band
3:15pm PDT Brittany Haas
4:15pm PDT pm Kamara Thomas
5:30-6:30pm PDT Whippoorwill Arts Happy Hour Social Mixer
Workshops
9-10am PDT: Energetic Voice with Kamara Thomas
10:30-11:30am PDT: Blues Expression Workshop with Chad Manning
12-1pm PDT: Fiddle Fills with Annie Staninec
Sunday, August 30th
1pm PDT Panel Discussion: Annie Staninec, Snap Jackson, Kamara Thomas, Ramblin' Jack Elliott, Brittany Haas
2:30pm PDT Annie Staninec
3:30pm PDT Keith Little
4:30pm PDT Molly Tuttle (is this supposed to say 4:30om?)
5:15pm PDT Ramblin Jack Elliott
Workshops
10:30-11:30am PDT: How to Create Inclusive Spaces in Traditional Music with Bluegrass Pride
12-1pm PDT: Collaborative Songwriting with Nell Robinson & Jim Nunally
More About Whippoorwill Arts: Whippoorwill Arts is an arts production and performance company founded by Jim Nunally and Nell Robinson. We love music, respect artists, and seek to nurture creative expression through live and filmed music and arts productions. We are committed to advancing social and racial justice by hiring and collaborating with Black, POC, LGBTQIA musicians, artists, and other professionals. We have raised funds to help fuel our activism, ideas, and partnerships, and have gotten tremendous joy from recommending grants and resources for the organizations and artists we believe in. This is a time for showing up, standing up, stepping into the fray, being clear and public about our values. We are integrating the many parts of our creative lives, from our own songwriting, performances and productions, to our philanthropy, activism and community-building projects.
More About Ramblin' Jack Elliott: One of the last true links to the great folk traditions of this country—his longtime friends and contemporaries include Woody Guthrie and Pete Seeger—and with over 40 albums under his belt, Ramblin' Jack Elliott is considered one of the country's legendary foundations of folk music. Long before every kid in America wanted to play guitar – before Elvis, Dylan, the Beatles or Led Zeppelin – Ramblin' Jack had picked it up and was passing it along. From Johnny Cash to Tom Waits, Beck to Bonnie Raitt, Ry Cooder to Bruce Springsteen, the Grateful Dead to The Rolling Stones, they all pay homage to Ramblin' Jack Elliott.
More About Brittany Haas: Brittany Haas is widely regarded as one of the most influential fiddlers of her generation. Born in Northern California, Brittany grew up honing her craft at string camps nationwide, and developed her unique style of fiddling at the influence of her mentors, Bruce Molsky and Darol Anger. A prodigious youth, Haas began touring with Darol Anger's Republic of Strings at the age of fourteen. At seventeen, she released her debut, self-titled solo album, produced by Anger. Haas continued to tour and record while simultaneously earning a degree in Evolutionary Biology at Princeton University.
More About Annie Staninec: Born to a musical family, and imbued with an undying passion for traditional music, Annie Staninec was destined to play the fiddle, and has unwaveringly followed that path since childhood. It has been her sole profession, and she has saturated herself in the early generation artists and traditional idioms spanning bluegrass, old-time, Irish, and Cajun/Zydeco and swing. Her performances and teaching have inspired countless players – young and old – to follow her path.
More About Snap Jackson: In July of 2006, after hearing John Hartford's Mark Twang album, singer-songwriter, Snap Jackson, walked into a music store in Stockton, California and purchased his first banjo. He has been obsessing over it ever since. Aside from playing both Scruggs Style and clawhammer banjo, Snap also plays the ukulele and mountain dulcimer. In recognition of his efforts, Snap received both the Northern California Banjo Player of the Year and Male Vocalist of the Year Awards in 2018.
More About Kamara Thomas: Born in Chicago to a hippie-turned-born-again mother who only permitted her to listen to country/western out of the world of popular music, Kamara Thomas is a singer, songwriter, and dramatist that logged time in Los Angeles and New York City. In the latter, Thomas honed her craft playing in power trio Earl Greyhound and twangy side project the Ghost Gamblers. (She also served as the driving force behind the weekly Honky-Tonk Happy Hour series at the Living Room on the Lower East Side.) Performing in the vicinity of her current Durham home with her ace band the Night Drivers, Thomas is working on her successfully crowdfunded debut Tularosa: An American Dreamtime, which explores the Mythic West through a song cycle about a forsaken plot of New Mexico land. It will be a culmination of the first august stage of a storytelling career from the little girl who once eagerly soaked up the voices of Dolly, Emmylou, Loretta Lynn and the 1970s outlaws.