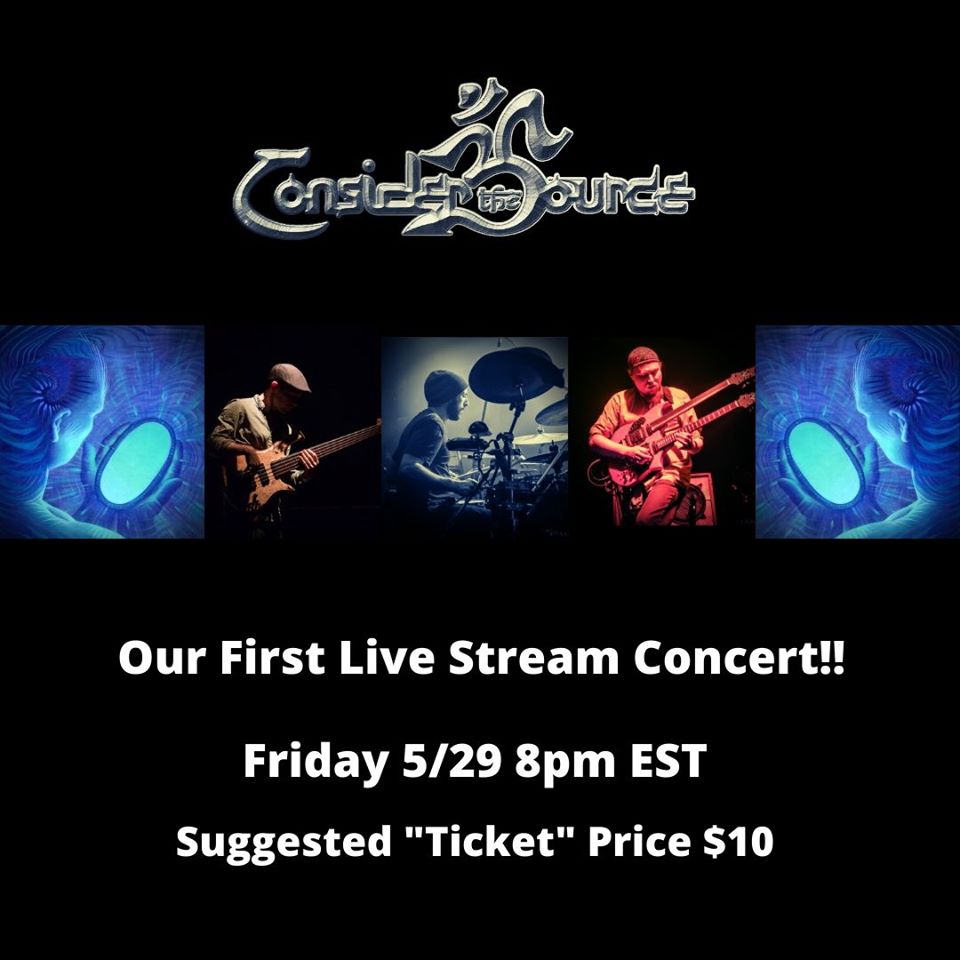 Ladies and gentlemen, boys and girls, Sourcerors of all ages…
Sci-fi Middle Eastern Prog-Fusion Rockers Consider the Source cordially invite you to their first LIVE STREAM since quarantine! It's been 2 long months since the three band members have seen each other, let alone play music together but the wait is almost over.
Join them Friday, May 29th at 8pm EST on their Facebook & YouTube pages as we reunite live for a special online concert! They'll be performing their latest release "You Are Literally A Metaphor" in its entirety + more for a suggested "ticket" donation of $10 via PayPal or Venmo. They'll also be offering slashed discounts on selected merch on the day of the show, releasing special live stream merch and posting giveaways leading up to the event.
"We absolutely love playing music together and are counting down the days until we get to perform for you again. Save the date and we'll see you soon!" ~ CTS
Please send "Ticket" donations to:
http://Paypal.me/considerthesource
Or Venmo to: @ConsidertheSource