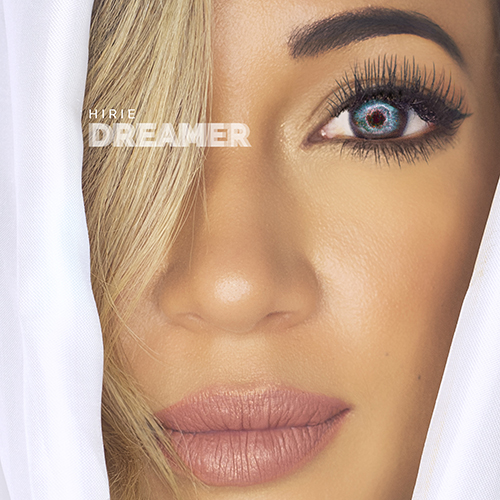 Nothing is as fascinating to the ear as when two seemingly disparate genres blend beautifully. HIRIE's third release Dreamer continues the tradition they are known for: contagious and hopeful reggae pop. Frontwoman Trish Jetton, who created the name HIRIE by a blend of "H" for her spiritual home of Hawaii with the word "irie" from the reggae term meaning to radiate positivity, she has created a simultaneous whirlwind of seduction and contemplation.
From start to finish, Dreamer has intense replay and repeat value, as the 7-piece band so cleverly distributed different moods and intensities throughout the album. Some songs start off as traditional pop and lead into horn-infested (in a good way) choruses, such as "Put it Down," and follows into tracks which are more like touching ballads, and then further into ska. Dreamer has breadth, and most importantly, it is cohesive.
The lyricism of the album reflects everything HIRIE works to achieve with their music, which is inspiring hope. Dreamer was said to be a project inspired by a gift Jetton received from a fan, a book entitled Women Who Run With the Wolves. This book lit a fire in Jetton to write an album representing an empowered, yet authentic, female experience. And this is exactly what you feel when listening, instrumentally and lyrically, to Dreamer.
The lyricism has representation from all stages of mental health, from unapologetic pride in "I'm Messed Up," "Apologies, don't offer them / Or bother me, no, not for anything / Just load the bowl / And fill my cup / Accept the fact I'm messed up" to thoughtful considerations in "Frida Kahlo," "Fill me up baby, your words bring a thirst I've never known / Help me rediscover the woman I knew once long ago."
Ultimately, Dreamer is not one to miss. If the conflation of genres sounds a bit too much for your taste, go into it expecting it to treat you like baseline–sometimes impulsive, but ultimately, bold and intriguingly captivating.