Written and Photographed by Filip Zalewski
Cars are lined up for miles, and miles, and miles leading up to the toll booths of the giant music festival in Manchester, Tennessee known as Bonnaroo.
This year the festival sold out with 80,000 ticket sales, boasting a stellar yet eclectic line up. Headliners includes Phish, Childish Gambino, Post Malone, The Lumineers, Odesza, Solange, Griz, and more!
The festival kicked off with an epic welcome parade filled with horns, balloons, marching, drums, bubbles, high fives duh, and so much joy.

Bonnaroo this year had very mild temperatures compared to every other year. Sunny every day but highs of only in the 80s, as opposed to other scorching years where temperatures easily coast around 100 degrees. There was an incredibly eclectic schedule, with Gucci Mane playing at the same time as Joe Russo's Almost Dead and bass music always at The Other stage. It's a festival that's designed to cover all the bases musically and satisfy most music tastes throughout the whole day.
If you like bass music, and only bass music, boy does Bonnaroo have a stage for you. Late night Kalliope Stage late night shenanigans were in full swing with burner cars, whole lotta fire, and bass music making it feel just like a rave. It was many attendees first festival, which seems just a bit nuts. It'd seem that the natural progression would be going to a smaller music festival fist and the diving into a huge festival like Roo'. But actually, it seems to be the other way around.
Now Bonnaroo is rather huge geographically as it must host 80k+ people safely. There's a lot of people and a lot going on at the same time, I'm sure it can be somewhat overwhelming for a newcomer, but for a seasoned vet, wook, attendant one can maneuver their day into seeing incredible musical acts throughout the whole day with great variation in genre or none at all. It's Bonnaroo, you choose your own adventure.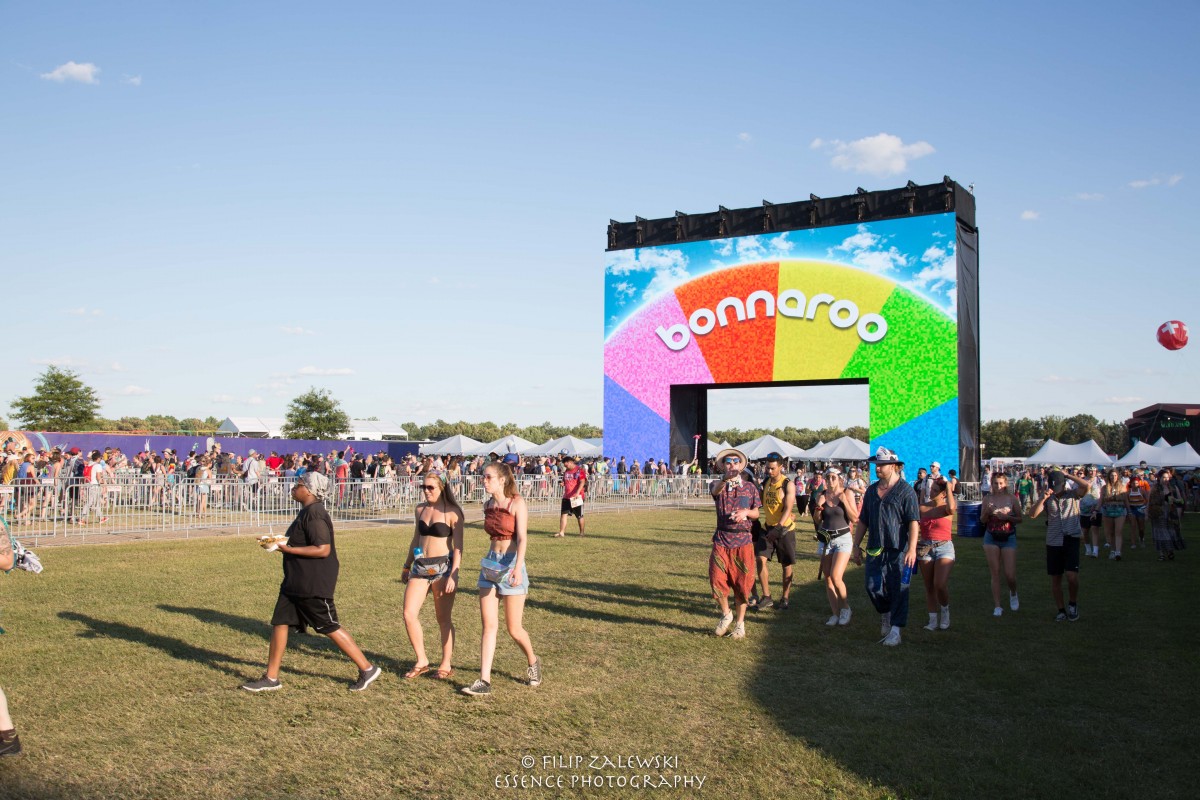 Recently the iconic arch as intentionally burned down and was replaced by an LED display "Squarch." Square-arch, get it? Haha… This is where attendants go into Centeroo and lines of high fives between strangers are exchanged.
Once in Centeroo there are several stages called What Stage, Which Stage, That Tent, This Tent, and more… You get the idea. There's also a giant water slide, LED display Ferris wheel, a lifesaving fountain, a beer garden, a Christmas themed bar, vendors galore, a silent disco, and a whole lot more.
Alright, so what about the music?
Thursday featured the iconic Grand Ole Opry with special guests, Space Jesus b2b Eprom b2b Shlump, All Them Witches, Sunsquabi, 12th planet and many more.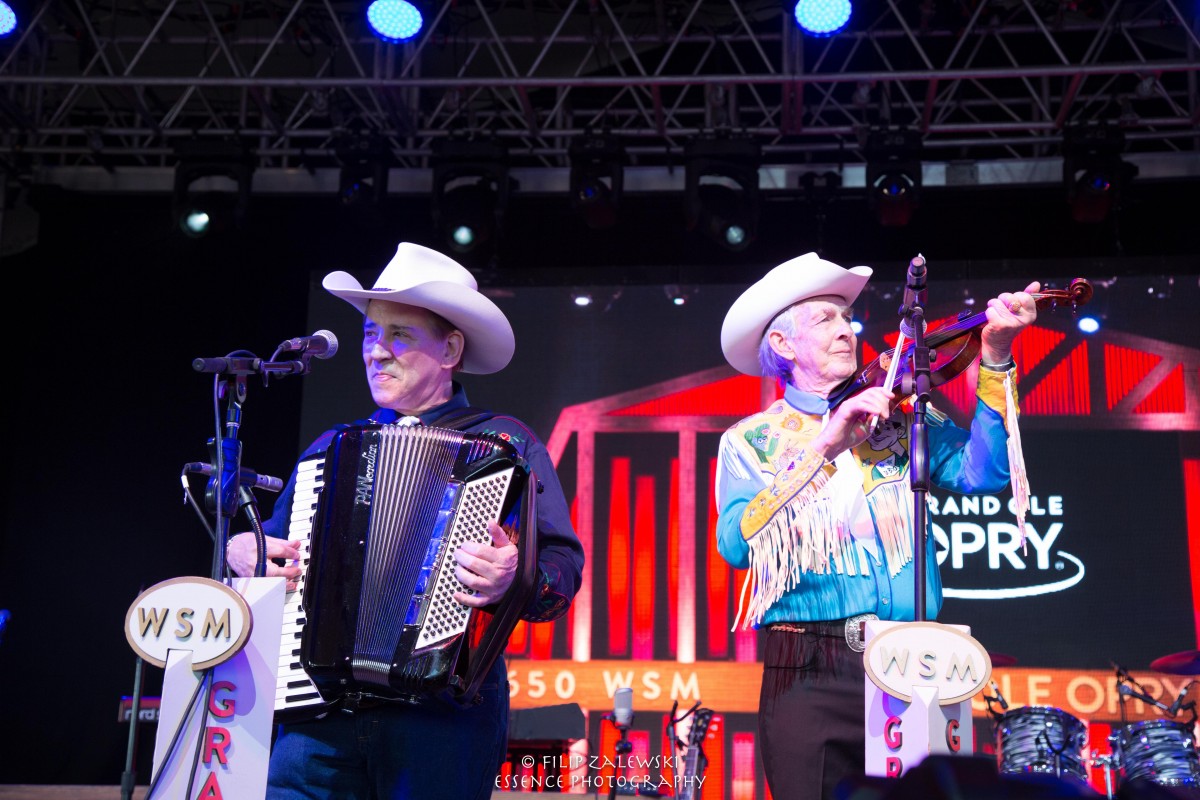 Grand Ole Opry
Friday Childish Gambino headlines at the What Stage followed by Solange and then Phish. Childish Gambino's set was very well coordinated, rehearsed, and produced. He started off on a giant pillar in the middle of the crowd and proceeded to perform without taking a break for what seemed like the entirety of the show. Maybe once to literally chug two bottles of water. The crowd was packed, and patrons took their chances jumping over fences to get closer. A stellar performance, one that's hard to follow.
Solange had a well-coordinated set and a stage that was very visually and geometrically oriented. Intricate dancing and symbolism without her somewhat political and feminist lyrics proved to be very interesting. Weird in a good way.
Mike Gordon of Phish
Phish. What can really be said about Phish. Trey was running around the stage, energy high as could be, clearly feeding off the energy of this massive crowd. "Carini opener", "Tweezer", "Characer Zero", "Mercury", "Steam", "Say it to Me S.A.N.T.O.S", with a "Possum & Tweezer Reprise" encore.
It's what one would expect from a Phish Bonnaroo set, all the hits, somewhat most popular songs, but they're also crowd favorites. But geez were they played with umph. Perfect for someone who has never seen Phish, because this was a great intro set. That's they're hits, it's what they're about. Now after you're done picking up whatever puddle is left of your brain afterwards and you want more, you can come back for two sets at the end of Sunday. You know what they say, never miss a Sunday show.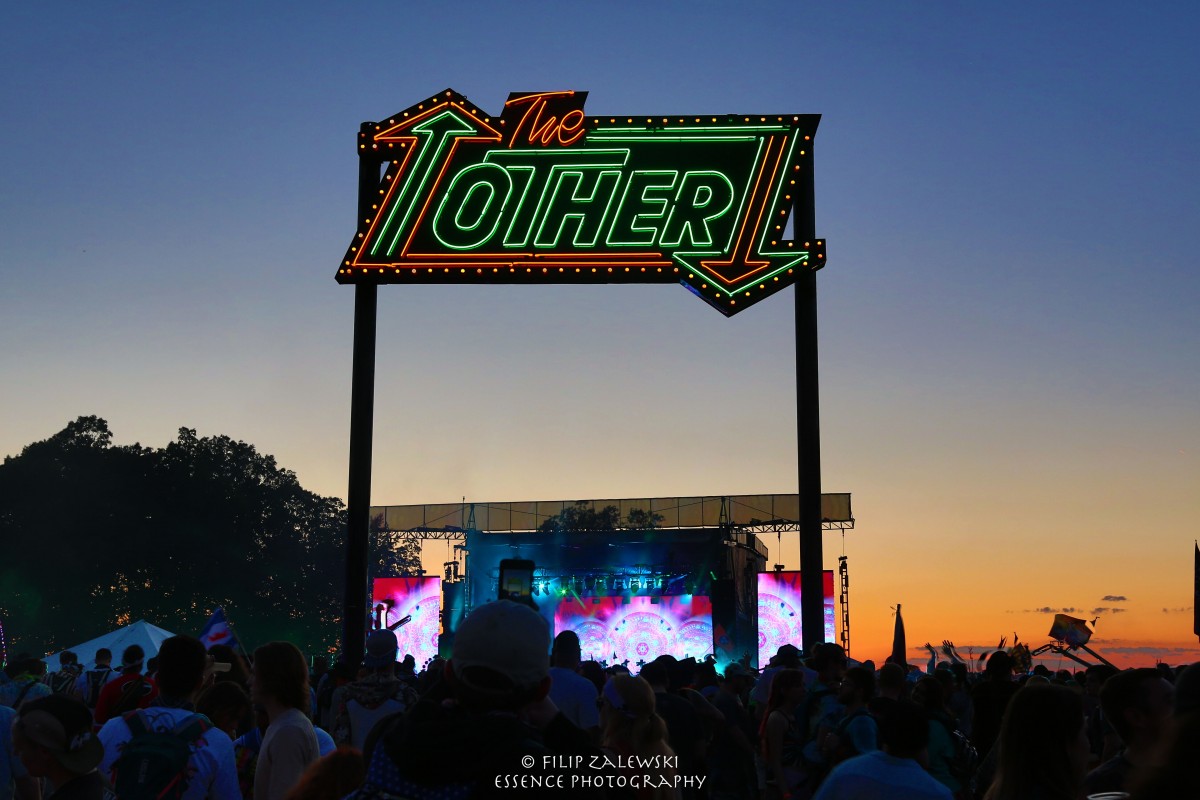 Saturday featured Post Malone, Odesza, Hozier, Kacy Musgraves, The Lonely Island, The National & more. The Lonely Island featured TV celebrity Andy Sandberg, who put on a hilarious performance. They've put out comical hit songs like "I'm On A Boat" and many more. Some people weren't sure what to expect and when they realized it was comedy based they weren't as interested. But most people seemed to thoroughly enjoy it. Amazing performance, truly hilarious.
Joe Russo's Almost Dead played a purely fire set the whole way throughout ending on a strong cover from the recently deceased but not forgotten Dr.John. Jim James put on quite a performance featuring his hits such as "Here In Spirit." He's put out some amazing material in the last couple three years.
Sunday Funday, what do we got? Hobo Johnson, Lil Dicky, The Lumineers, Trampled By Turtles, Cardi B, and two sets by Phish to close out the festival. Hobo Johnson has rapidly gained fame and put on quite a show featuring screaming, dedicated fans. Cardi B put on a truly entertaining show featuring dancers, loud bass, and costume changes. Even Trey had to see for himself. She did not sit in on Carini with Phish as anticipated. The Lumineers played a touching and thrilling set at the What Stage.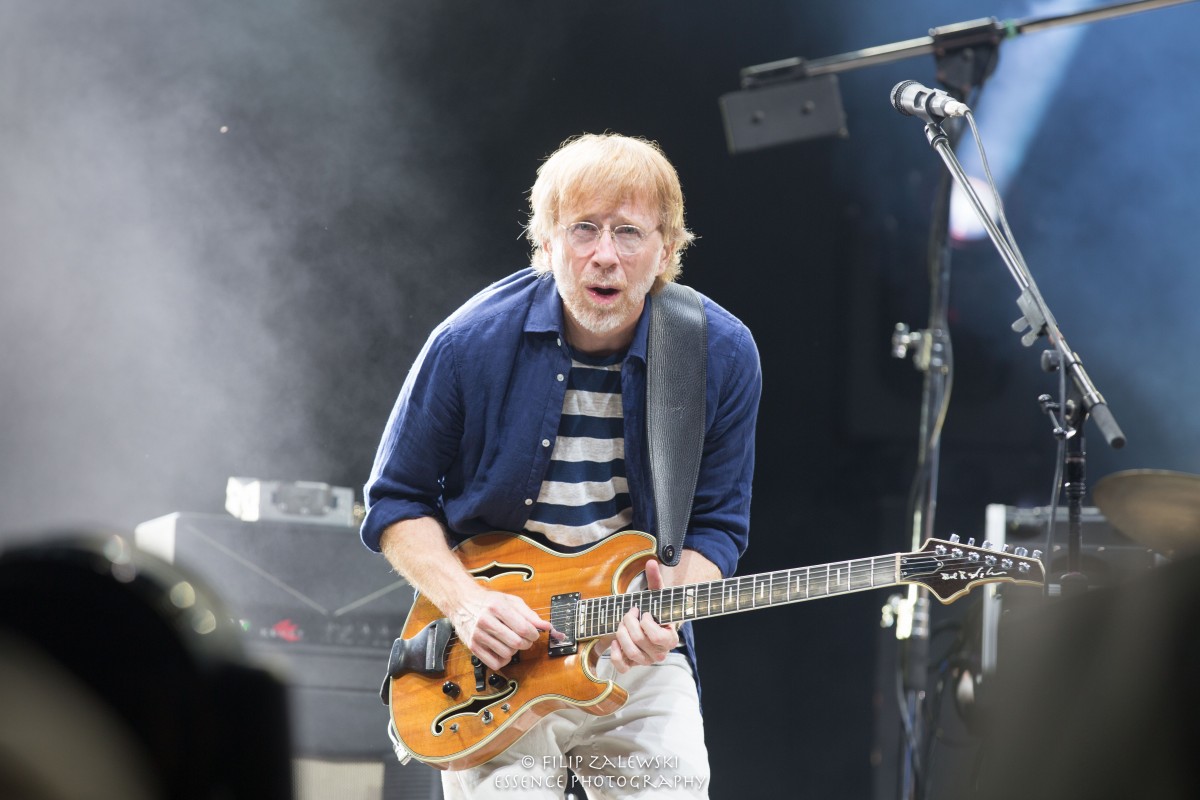 Trey Anastasio of Phish
The glow stick wars were real at Phish Sunday night. They opened up with "Set Your Soul Free" and played more fan favorites like "Reba", "Sand", "Free Amongst Some", and ended the first set with "Cavern". Second set opened up with "Mike's Song" > "Fluffhead" > "An Amazing Twist" > "Weekapaug Groove" > "No Men" > "Weekapaug Groove!" It was phenomenal, the lights were filled with CK5 lights and glow sticks of every color of the rainbow!
Speaking of rainbows, happy Pride! Bonnaroo celebrated pride with special events. Bonnaroo featured Pride Parade, special parade Saturday evening for the LGBTQ+ community and attendees.
Radiate positivity is the slogan of Bonnaroo. It's very appropriate as with such an eclectic line up there are many different types of people that attend. All with different mind sets, vibes, and intentions. Some isolate, exclude, and flaunt egos but some come to do harm, to steal, to be predatory.
Overall Bonnaroo proves to be a giant festival satisfying most music tastes from bluegrass to dubstep from Grateful Dead to Post Malone, there's something for everybody here. The Communal living and successful festival sustainability required compassionate participation, but Bonnaroo is an incredible festival that attracts a wide, varied audience from near and far. People from Scotland, Canada, even South Africa traveled to be at this gathering.
Thank you for a real good time.