Written by Elise Olmstead
If you love whisking yourself away to a weekend vacation and treating yo'self to occasional luxury, you will love the unique experience offered by Leftover Salmon's Boogie at the Broadmoor, taking place at the legendary Broadmoor Hotel March 22-24, 2019.  Essentially an indoor festival – this event lets you skip the tent camping and retreat back to a lush hotel room after a long night of music. Leftover Salmon headlines the Boogie and is joined by Lukas Nelson & Promise of the Real, The Nitty Gritty Dirt Band, and many more. If you weren't already sold we have five solid reasons for you to book your room and get your tickets now!
1. The legendary Broadmoor Hotel.
The Broadmoor Hotel is located just 75 miles south of Denver in Colorado Springs, CO.  This five star resort features a luxury spa, pet accommodations, fine dining, a golf course, and even more to discover during your stay.  The rich history of the hotel, which opened in 1918, is engrossing in itself. Combine this luxurious environment with a vendor village, friendly hippies, and some rowdy bluegrass?  You have yourself a once in a lifetime experience.
2. The excellently curated lineup and collaborations.
Leftover Salmon seriously knows how to put together a lineup, bringing musical greats such as Sam Bush, Jennifer Hartswick, Skerik, and Sally Van Meter to the same place, and in some cases the same stage. Unique collaborations will be happening such as Bluegrass Generals: made up of Chris Pandoli and Andy Hall, joined by guests Sam Bush, Dave Bruzza of Greensky Bluegrass, and Greg Garrison of Punch Brothers.  The best part is, there's a little something for everyone with artists like Deadphish Orchestra and Zach Deputy rounding out the folk and blues rock bands like The Southern Avenue or The Nitty Gritty Dirt Band.
3. Fun activities.
The activities offered at Boogie at the Broadmoor will satisfy the young at heart as well as those with more refined tastes.  Movies will be playing at the theater each night, there will be free yoga Saturday and Sunday morning in the Ballroom, a fashion show in the vendor village, costume themes each night, and much more! Join Vince and Sockeye at 2AM Saturday night for The Gong Show, or 3:30AM that same night Sockeye will be hosting a Boogie Lounge Open Jam.  There are so many activities to experience, you should see the full list of descriptions here.
4. Three nights of Leftover Salmon.
This "polyethnic cajun slamgrass" band has been together for 30 years, can you believe it? Tim Newby has written a book detailing their journey called Thirty Years of Festival! And the band is touring in support of it, titling this tour "Stories From the Living Room."  It's appropriate that the band would celebrate this milestone with such a swanky soiree such as Boogie at the Broadmoor, and judging by the intimate nature of their current tour, we anticipate an intimate feel to this event with some special opportunities to get closer to the band, including a Leftover Salmon set every night!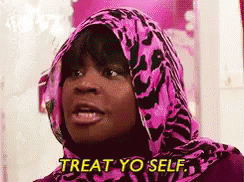 5. You deserve it.
I mean, come on.  It's been a long winter, you've shown up for work almost every day this past month, you even folded and put your laundry away like, right away, this past week.  You deserve a little sweet music to sing away the winter season. Don't wait until the blazing hot summer to get your fix of tunes, pack light and sleep under linens like a motherf***in adult.  Boogie at the Broadmoor is the perfect opportunity to treat yourself, so get your tickets now!