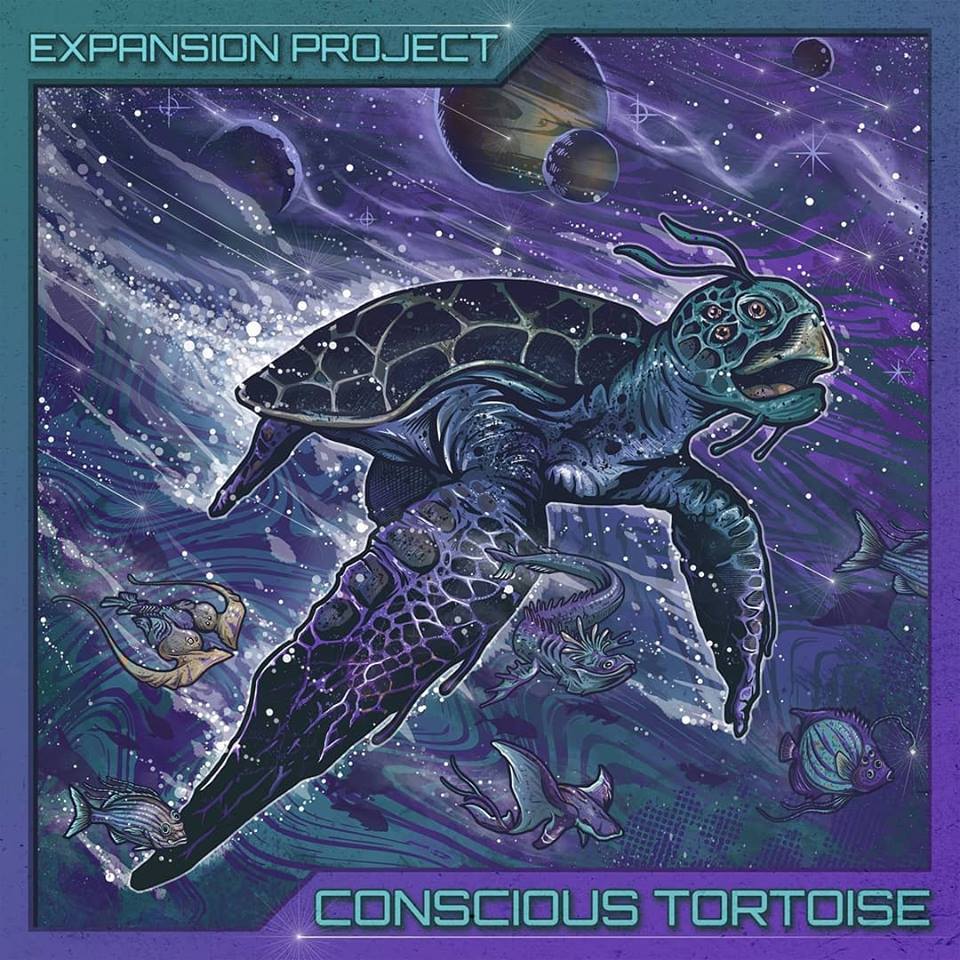 Expansion Project is a funk/jazz fusion band from Philadelphia, PA who recently released their first EP, Conscience Tortoise. This trio – with Anthony Tilotta on bass, Matthew Silva on the keyboard and Zamere Williams on drums – brings truly groovy vibes that have fans on their feet in no time. Known for their explosive chemistry on stage, they're a must-see live group that combines the soul of jazz music with the energy of funk that is irresistible.
We had a chance to catch up with the band after they played an explosive set for the Halloween party at Pub Webb in Philly.
Now you can enjoy a recap of their show to get even more excited for their upcoming performance this coming Saturday (November 24th) at The Grape Room. Check out the Facebook event page here, and enjoy our chat with Expansion Project. While you're reading, do yourself a favor and listen to their new song 'Roloway'.
What have you been up to since the last time we spoke?
Mainly we've been getting ready for the next few shows coming up at the end November and also in December. After the Halloween show we threw at Pub Webb, we've gained so much incredible live material that we can't wait to share with you! Right now there is a recap video and even a full length version of our new song 'Roloway' played live from that night. All of which can be seen on our website.
How has the reception been for Conscious Tortoise?
Since the release of Conscious Tortoise, we've heard nothing but great things from family and friends who have heard the record. It's been an incredible few weeks being able to play songs off the new album live, and then experiencing how the crowd reacts to our music now that we have a pro light show to offer. After our good friend Vincent Fedetz of Visual KAN Destruction joined the team recently to help provide a unique visual experience during our live sets, has been an absolute game changer for us.
What can you tell us about the Halloween show?
The Halloween show was a blast! We hung out with great friends, drank some beverages and jammed out all night long. The lineup was solid with our good friends from Call Me Clever opening up the show, then we went on, and then after us BRNDN FOREVER closed out the night with a DJ set. The most memorable moment from our set was probably when we played our wicked Willy Wonka theme/cover toward the end of our set. By that time we're really going hard and playing with every bit of energy we've got to close out an epic show like the one we had last month. Overall we feel like everyone had a really great time that night and we can't wait to though another event like that again!
Why are you looking forward to the show 11/24?
Our next show is coming up this weekend – Saturday 11.24 in Manayunk, Philadelphia at a legendary club called the Grape Room. We love playing the Grape Room! It's another really intimate Philly club that we've become really familiar playing in. The town Manayunk is a cool part of Philly right off 476 along the banks of the Schuylkill River. It's on the outskirts of the city, so it definitely has its own vibe rather then just being apart of a bigger city. There are tons of interesting places to walk to and bars to drink at while you are there, which always makes it an adventure to go to while roaming around with friends.
Check out their Halloween Recap Video
Watch the live video for their new song 'Roloway' here
Click here for all the information about their upcoming show on November 24th at the Grape Room in Philadelphia, PA.
Interviewed by Elise Olmstead
Introduction by Rachel Bessman