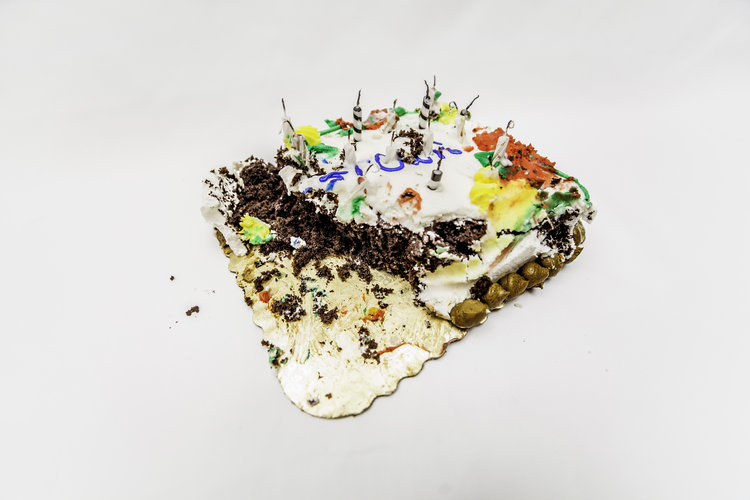 Written by Toni Fitch
The Commonheart are a 9-piece band out of Pittsburgh, PA. Their 2016 debut disc Grown has, appropriately, a picture of a cake on the cover. Once you get a taste of this CD you'll know why it's such a treat. It's got the sweetest sounds this side of Stax Records.
Singer Clinton Clegg's soulful singing brings to mind the late greats Joe Cocker and Otis Redding. And the musicanship evokes images of Booker T and the MGs as well as Redding's back-up band, the Bar-Kays. And guitarist Michael Minda is Pittsburgh's latest guitar hero, ready to unleash a fretboard of fury on the world.
If you haven't heard this CD, trust me when I tell you it has it all. There are poignant, haunting tunes such as "Rivertown" and "Spain" that seem autobiographical. "Canonball", "Hold My Hand", "You Need a Man", "Questions" and "Save Me" all sound like something straight out of the Stax songbook. "You Need a Man" especially conjures the soul of Redding. But if you're a fan of hard-charging rock tunes, this CD has you covered. The disc leads off with two home runs, "Who Dat Mama" and "Hard Way". There is also a searing version of the Al Green classic "I'm a Ram". My favorite tune on this fabulous CD is "Alosysius". It's got it all and then some. Rock & roll and soul. What a wonderful combination.
Their live shows are not to be missed, either. With rock, soul, blues, and gospel all in their repertoire, you're going to want to worship at the alter of The Commonheart.  You'll be ready to convert when you hear the combination of Minda's guitar with Abby Gross on sax, trumpeteer Nat Insko, the bass of Anton DeFade, keys by Lucas Bowman and Clegg's singing synced with back-up singers Mariko Reid and Anne Celedonia.
The band finished their second CD and will tour to start the New Year in support of JJ Grey and Mofro. Afer that, they'll hit the festival circuit this spring and summer. If you have a chance, catch a show. The Commonheart have all the heart and soul that you need.