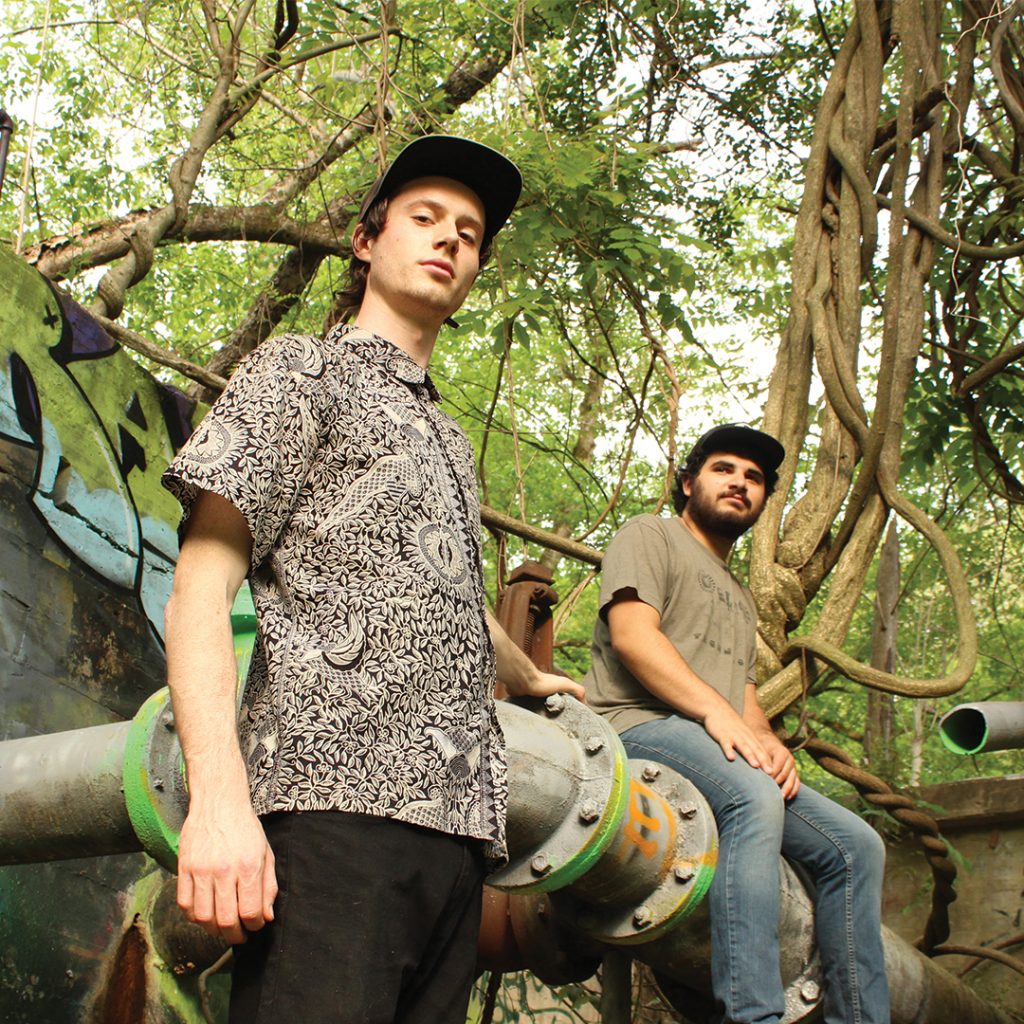 Written by Elise Olmstead
Atlanta, GA band Cozm & Naught is not your run of the mill livetronica band.  A genre that's a mixed bag of catchy beats and also boring electro-noodles can often be predictable.  What Cozm & Naught does differently than other livetronica bands is their influence from bass music.  Using low frequency sounds and bass-heavy beats, this duo has a sound to keep even the most seasoned livetronica fan interested.
The band is comprised of Jesse Cegielski on lead guitar and live sequencing, and Dariush Mirsajedin on drums.  Their influences of STS9 and Pretty Lights are apparent, while other influences like Pink Floyd and The Doors add a depth to the music's intention and emotion.
Today, September 12, 2017, they released their stand-alone single, "Razza," recorded in their home studio in Atlanta.  Though they mixed and mastered the track themselves, they had plenty of input and inspiration from the vibrant community of musicians in their hometown.  The track "Razza" does not disappoint in giving you a clear picture of what this band is about, all the while getting you hooked on the live-bass sound. Jesse says, "For this tune we were aiming for kind of an out-there, psycho-cartoon vibe that also sinks into some heavy breakdown in parts.  It reflects our style of juxtaposing heavy electro and instrumental elements which we like to adhere to and keep present throughout the rest of our music."
Cozm & Naught's new single is at once intriguing and exciting, setting the stage with a slow beginning then taking you up to speed with revving electronic noises that send you shooting through space.  Instrumental guitar compliments these electronic sounds that make your heart rate rise, then takes you back down to a downtempo beat like the knocking of your blood in your chest.  The atmospheric single definitely sets the stage for a unique experience offered by this up and coming band.
Listen to the single below and check out some more of their music on their bandcamp.