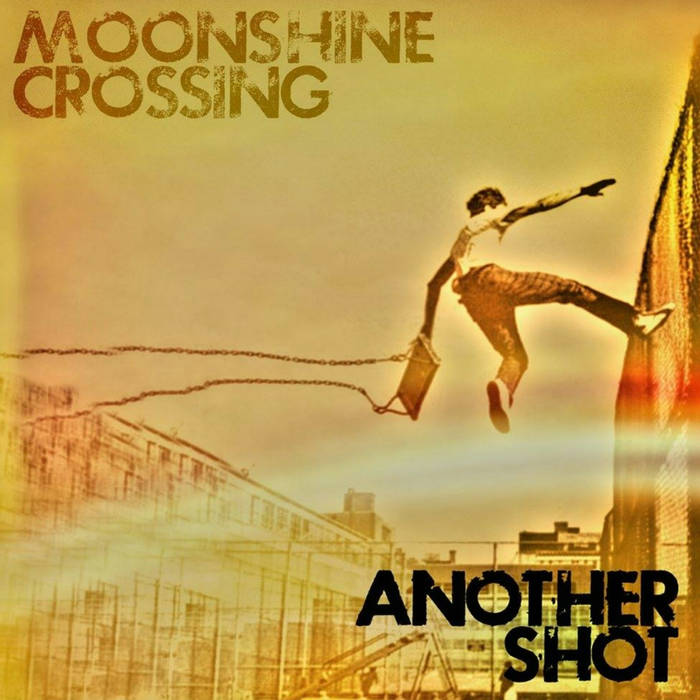 Written by Elise Olmstead
Moonshine Crossing, from Huntington, WV, is a "by-the-seat-of-your-pants" jam grass band "ready to play at any given moment."  Their music brings the feeling of sitting around a bonfire watching musicians pick and sing as we pass around a bottle of moonshine.  The trio consists of Mark Smith on guitar, mandolin, and vocals; Bob Zilla on guitar, mandolin, and vocals; and Jordan Trent on bass and vocals.  All of the band members lend their voices to the songs, creating harmonies and a fun sing-along vibe.
Their EP, Another Shot, was released on February 23, 2016, and consists of 5 tracks of great sound quality without losing the rawness of their music.  The EP lets you know some of the band's influence right out of the gate with a cover of "I Know You Rider," by the Grateful Dead.  "Fussin' & Fightin'" has a playful sound and some old-fashioned vocals that takes you back to that party by the bonfire. "The Thrill is Gone" has more of a serious tone and blues-y vocals punctuated by some expert banjo-pickin'. "Another Shot" is a Moonshine Crossing original, and begins with a sample of a woman's voice and static noises that make it seem like you are listening to the song on an old-timey radio.  The song then blossoms into a traditional bluegrass story about drinkin' at the bar until an inevitable decline. "I've been through women like I've been through whiskey, I've left some good ones behind, but that was then and this is now, I'm a just a victim of the whiskey and the time."  The last track "Moonshiner" ends the EP with a slow folk-y ballad with passionate vocals.
Another Shot is a well-rounded, knee-slappin' good time, and a great debut for the band.   Don't miss their show coming up September 8th at 123 Pleasant Street with Yarn.
[bandcamp width=350 height=470 album=3091497506 size=large bgcol=ffffff linkcol=0687f5 tracklist=false]